Sleeping Indian, also known as Midland Hill, is an awesome trail running and hiking destination located just a minute from downtown Buena Vista. These trails are great for adventuring all-year long!
If you live in Buena Vista, you're probably familiar with the "Sleeping Indian". But if you're new to town or just visiting, you may be confused when people start talking about it, so here's what you need to know.  
Midland Hill can be viewed at the end of East Main Street and offers miles of trails for running, mountain biking, and hiking. People often refer to Midland as the "Sleeping Indian" because that's what it looks like (if you squint your eyes justttt right…).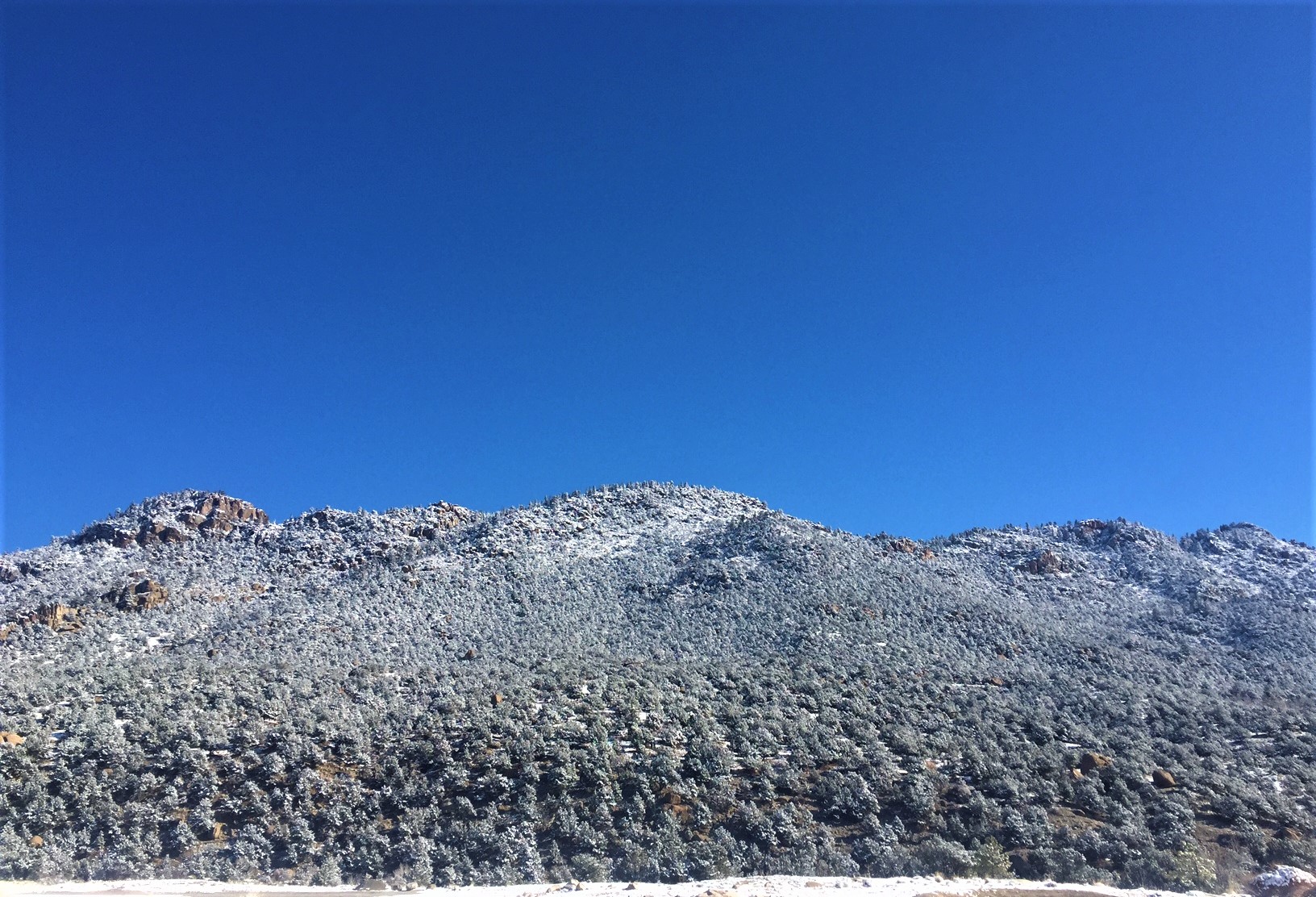 You'll hear people talk about the
Sleeping Indian Hill Climb
which is an annual running race that takes place every fall here in Buena Vista. It's an awesome route that offers a lot of vertical challenge, about 1,500 feet of elevation gain in about 2.5 miles. At the very top, you'll reach 9,555 feet. 
The best part of this route? The fact that you can traverse these trails all-year long and enjoy some incredible views at the top.
Yesterday we felt like getting a good run in, so we decided to explore the Midland trail conditions.  These trails are awesome because they start just a minute or two from downtown Buena Vista. Remember that you can always choose to hike this route instead of running!

Trail Conditions & Gear Needed
Yesterday was a wet, snowy day in Buena Vista, and the trails were mostly muddy at the start. As you start gaining elevation, you'll see slushy snow mixed with mud. You'll want to have trail running shoes or hiking boots on for this climb. Having good grip on your shoes will save you from slipping during these winter months.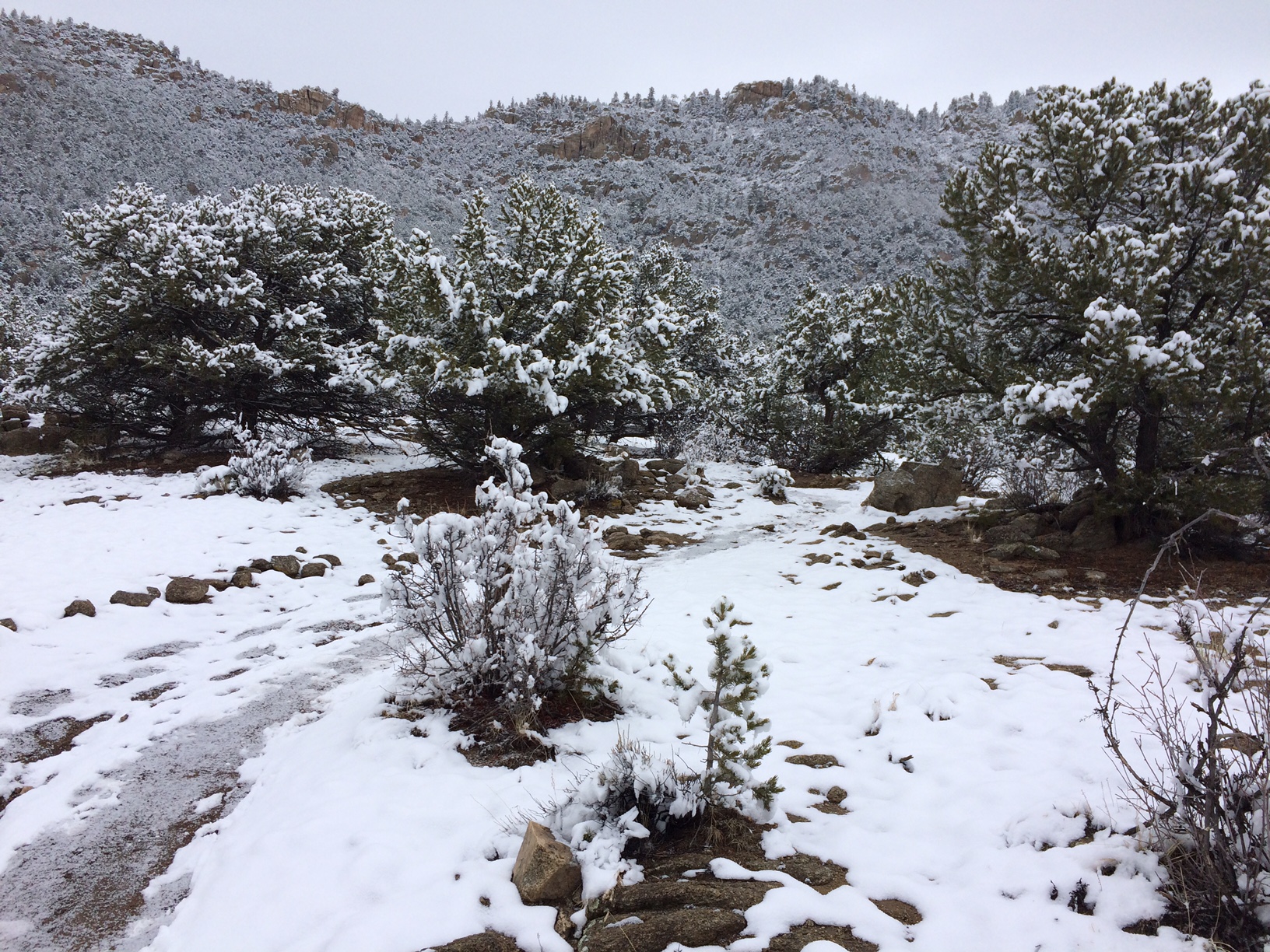 Once you reach about 8,700 feet in elevation, you'll notice that the trails get more snowy and slippery due to the ice underneath. At this point, we advise putting additional traction on your shoes, like Yaktrax or Microspikes. You can keep them in your pocket or backpack until you need them, but they will help you keep your footing on the ice. At some points during the winter, you may even find enough snow on Midland to use snowshoes!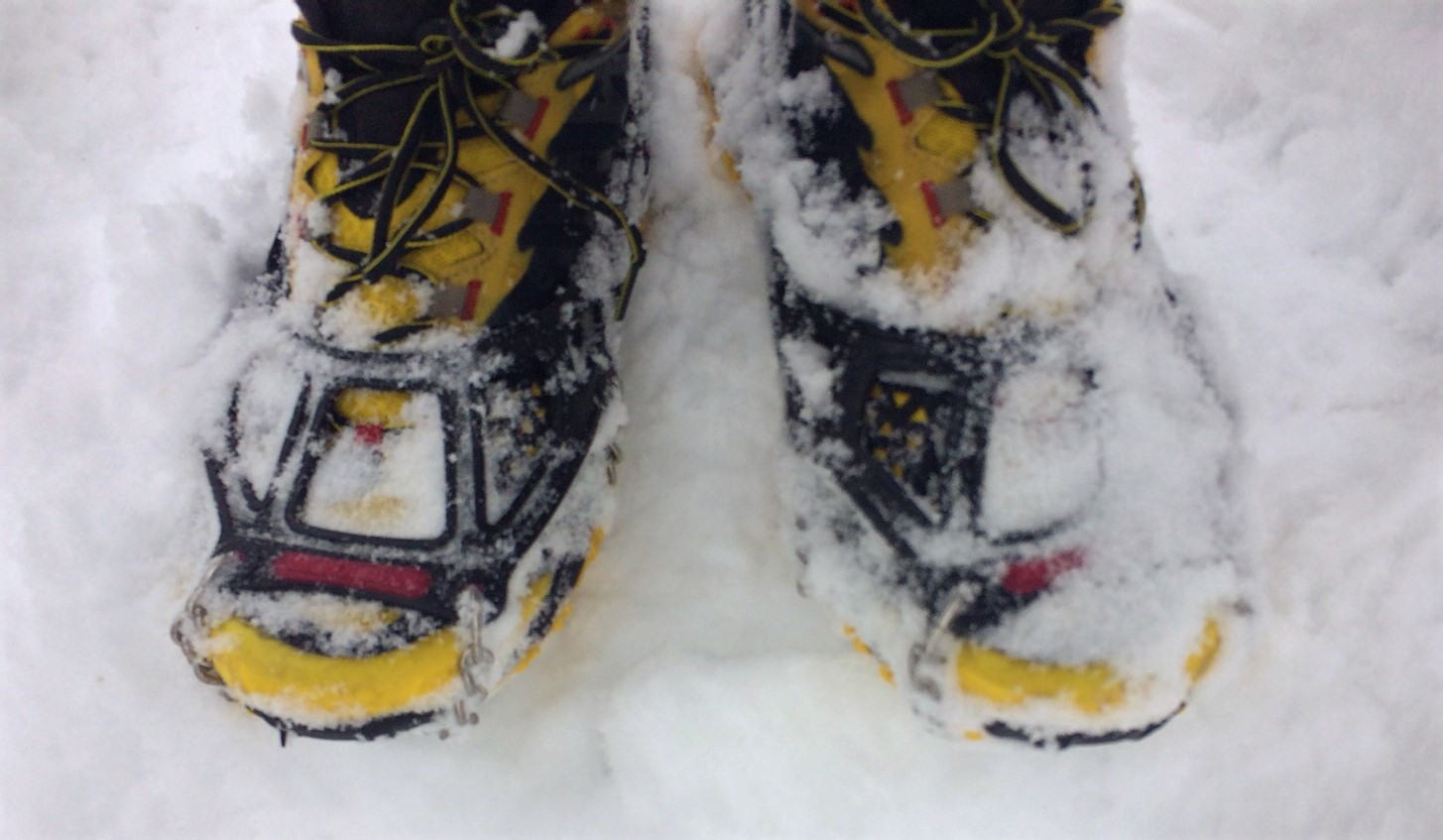 If you're going to hike this route, trekking poles may also be helpful for traction. Just remember to keep your eyes peeled for ice and be cautious if you try these trails. We're supposed to have sunny weather during the rest of this week, so be watching for some of that snow and ice to melt off.
How to Get There
Head to downtown Buena Vista, head east, drive to the very end of East Main Street (you'll pass all the shops and the Elementary School), and turn left at the stop sign to enter the
Buena Vista River Park
.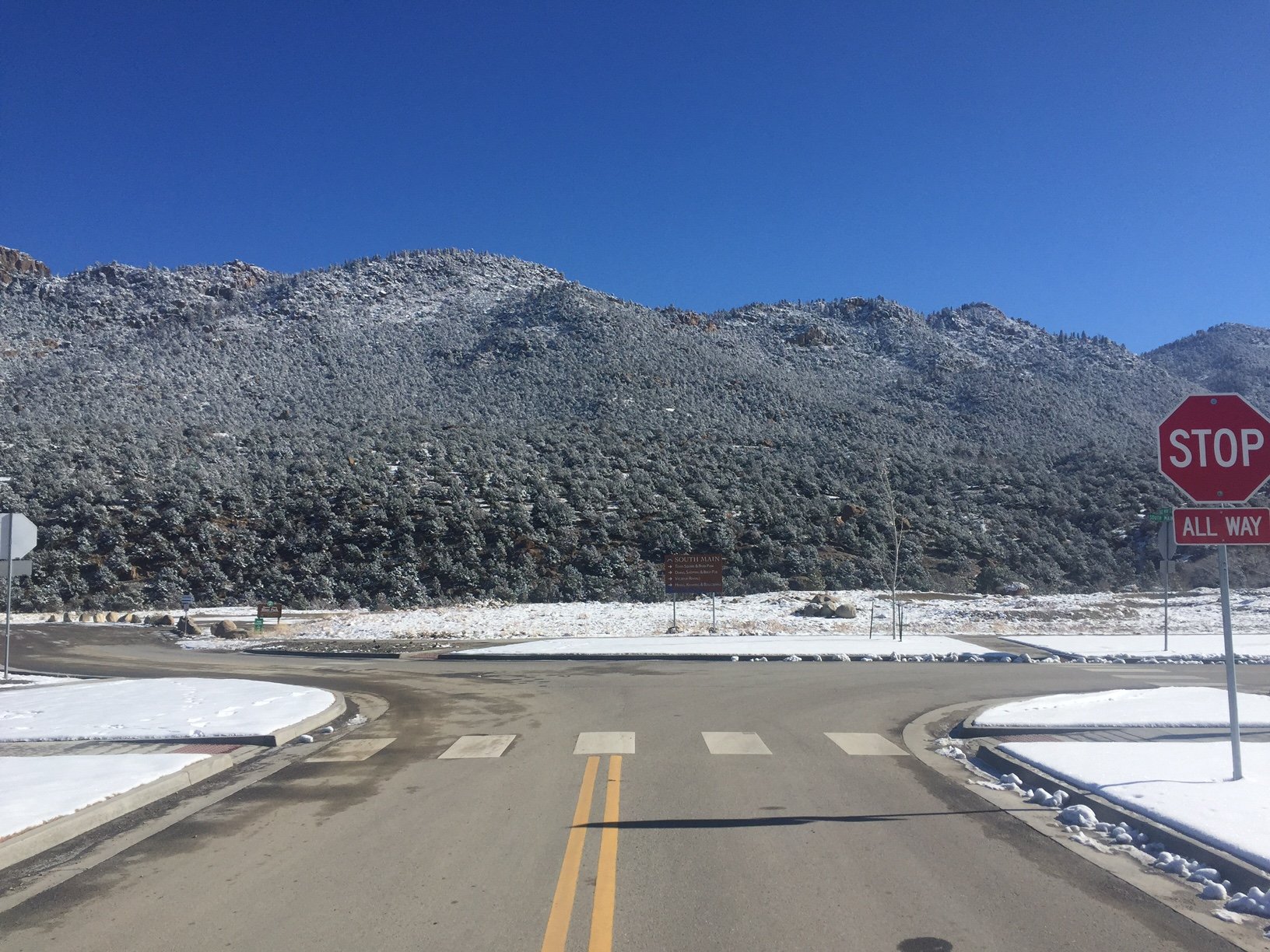 Follow the dirt road to the left and travel to the parking area. Since there's been a lot of snow melting, the dirt road is pretty chewed up, so be careful driving through the mud and potholes.
Next to the parking area, you'll see bathroom facilities and trails maps which mark the trailhead for this route.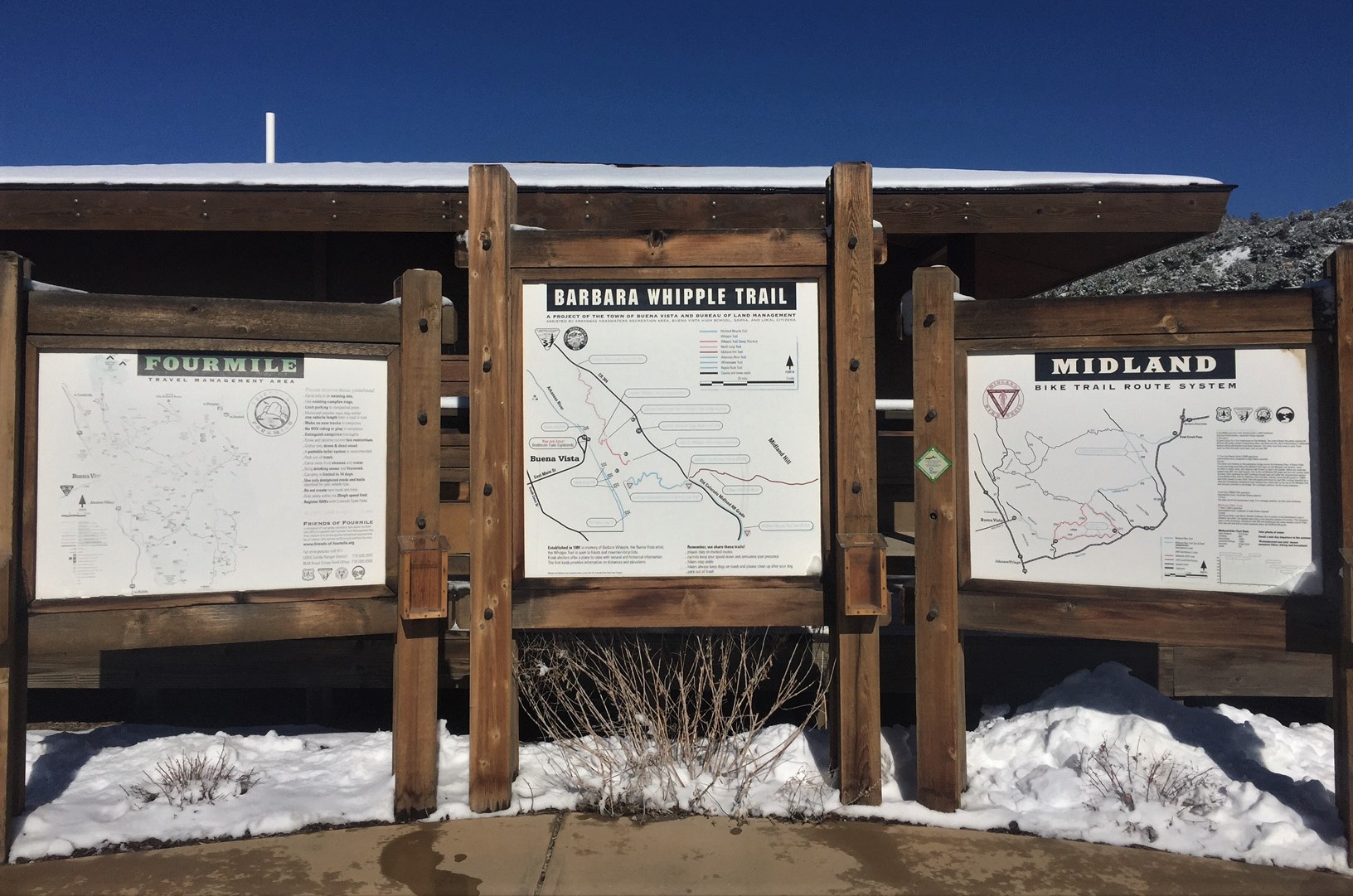 Route Info
Once you're ready to go, head down the steps and cross the walking bridge to begin on the Barbara Whipple Trail System.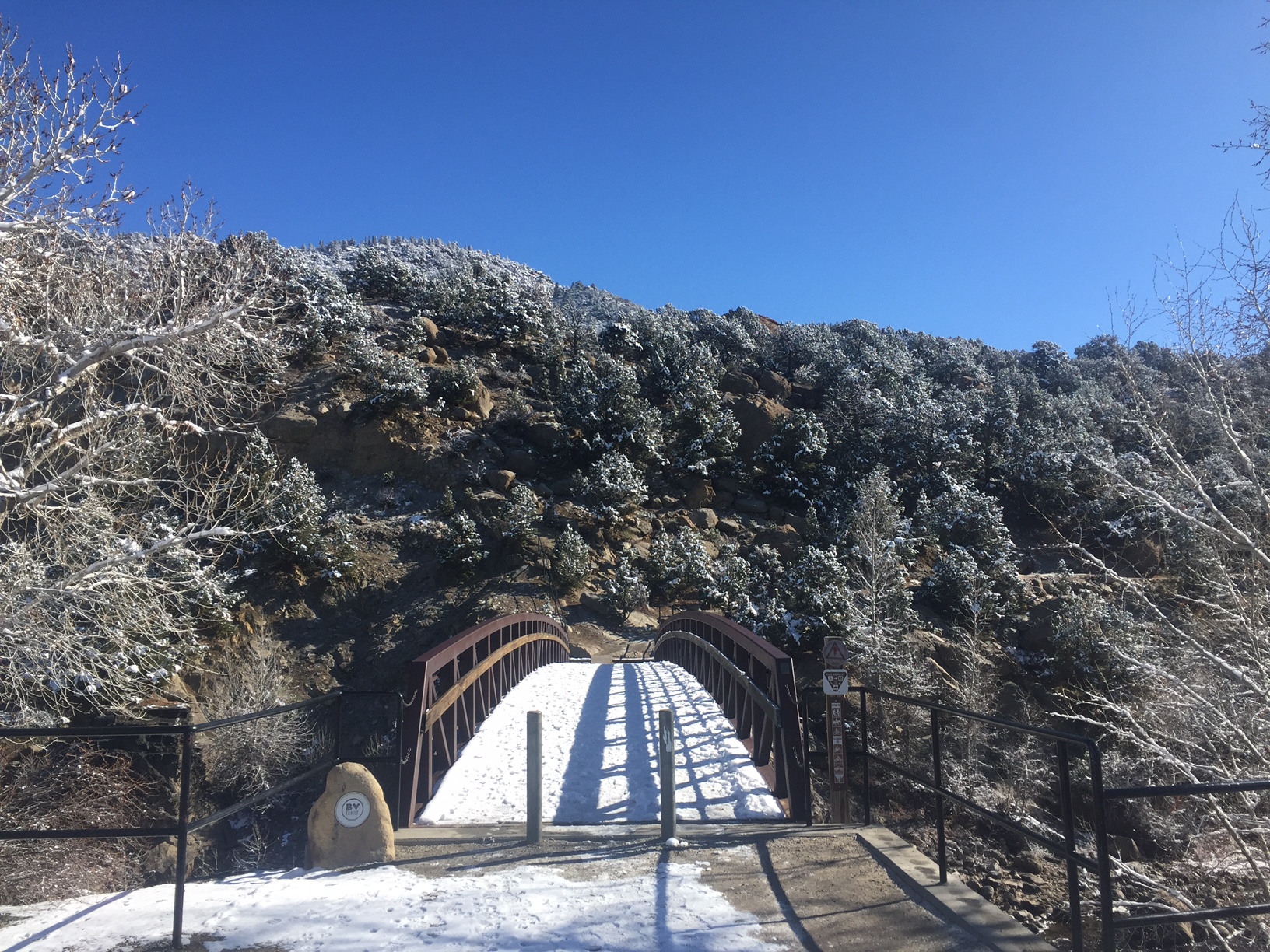 Keep following the trail and stay to the right side at each fork. You'll climb a little over a mile before you reach County Road 304. Cross over 304, and you'll see the marker for 6032. Stay to the right side of the fork when you see the 6032A sign and continue all the way up to the summit of Sleeping Indian.
Please note that the trail is hard to see after you reach 9,000 feet, but keep your eyes peeled because you'll see other tracks. If at any point you feel lost or uncomfortable, don't hesitate or feel bad turning around.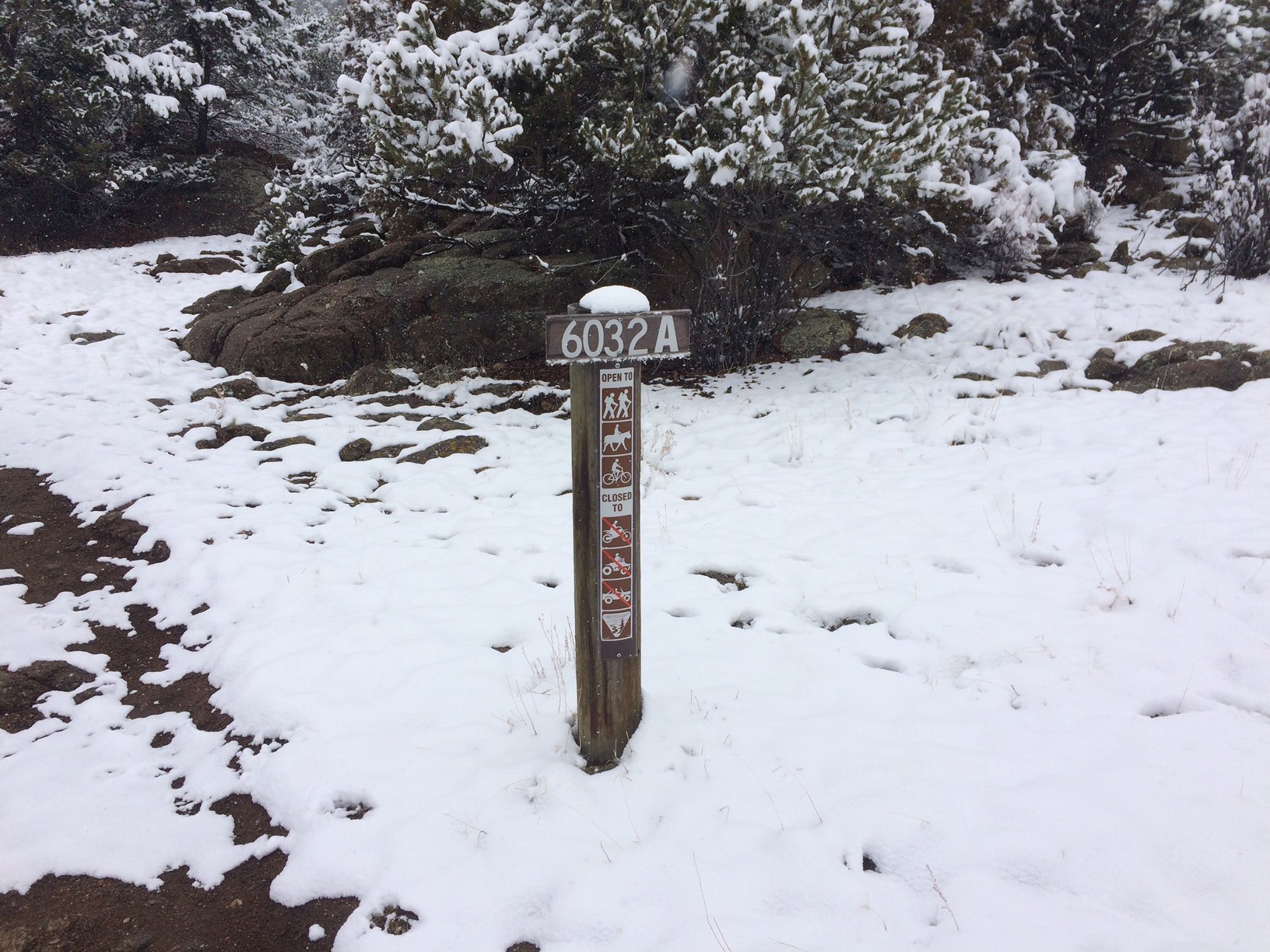 You want to make sure you don't turn left and follow 6032A because that will take you on a different route known as Broken Boyfriend. Check out this map to better understand the trails:
Barbara Whipple Trail System Map
. 
We really loved our run/hike and felt like we were up in the clouds at the top since it was so snowy and white!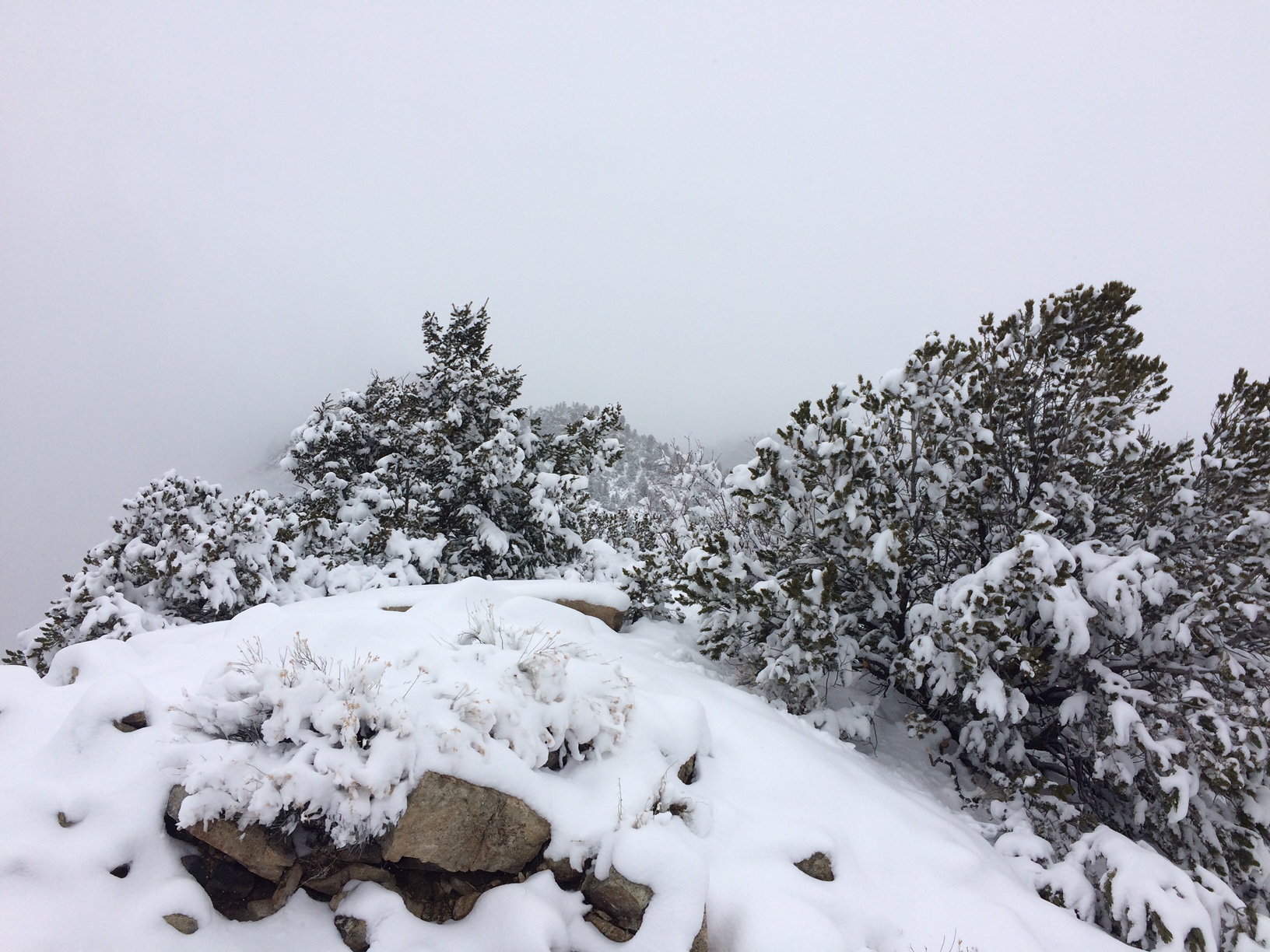 If you try these trails this week, make sure to get some sunny pictures for us. And, as always, let us know what you think of this route!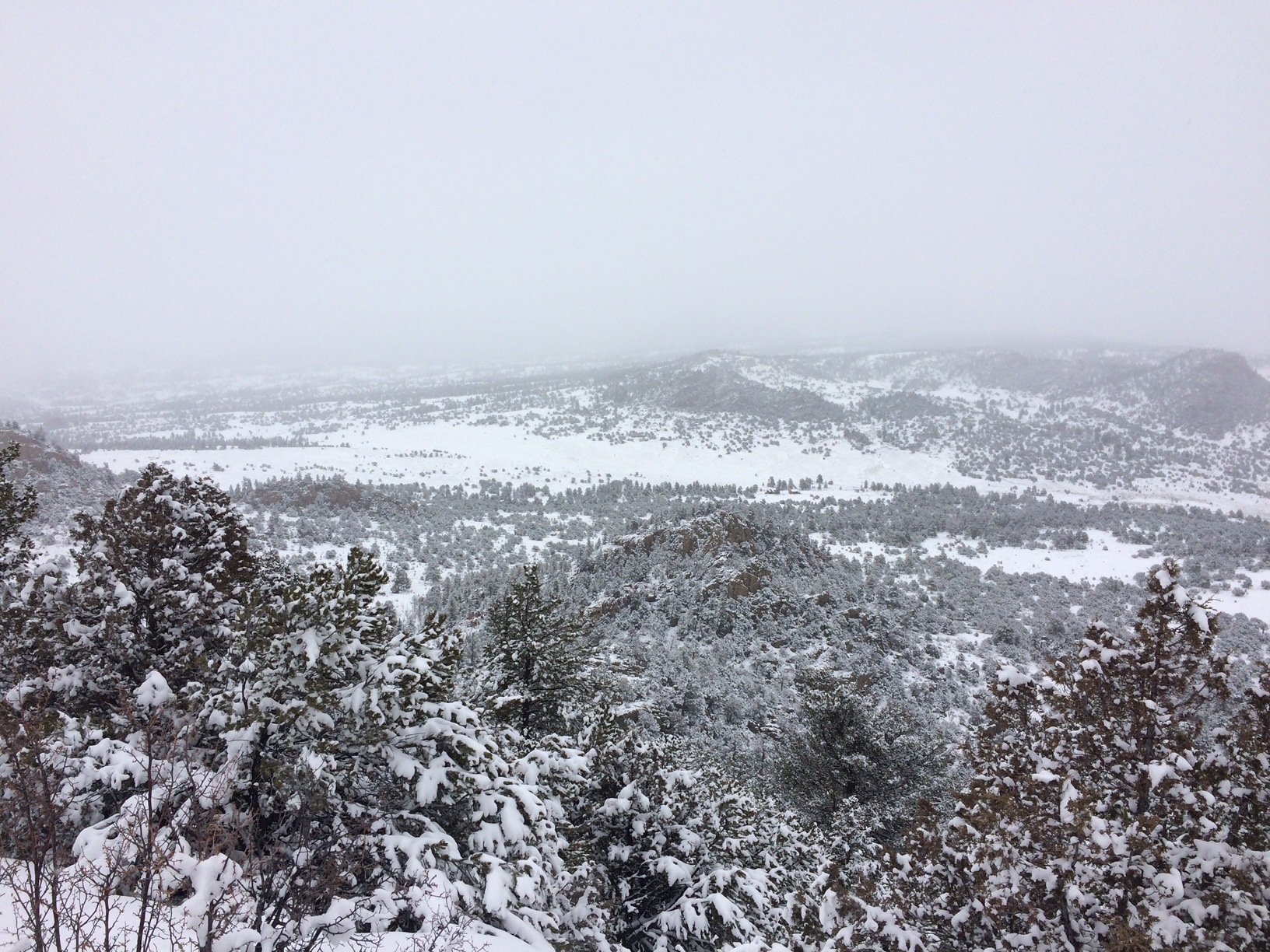 #GoThereStartHere