Check out these top five ways to experience Buena Vista like the locals do!
The weather is starting to change from winter to summer (does Colorado actually have a spiring? No one really knows…), and you'll see Buena Vista residents strolling down Main Street in their shorts, Birkenstocks and Melanzana fleece.  
This warmer weather and hint of summer has us dreaming of all our favorite things to do: comparing Chaco suntan lines, throwing a softball at the Buena Vista River Park, seeing who can do the best John Williams impression – all our typical pastimes.

And since this summer nostalgia has us thinking about all the ways in which we enjoy summer here in BV, we decided to share a handful of our favorite experiences with you. 
Check out these top five ways to experience Buena Vista like the locals do:
1) Hike to Alpine Lakes
Don't get us wrong — we LOVE our beautiful 14ers (the 14,000 foot mountains that surround town), but sometimes we don't want to wake up at 3:00am for a summit hike, so we enjoy the local alpine lakes near Buena Vista, Colorado. We love bringing a sack lunch, a good book or fly fishing rods. There are numerous hikes to choose from in Chaffee County, and you can enjoy spending time at the lake once you reach your destination. Bring a camp chair in your backpack and hang out for a bit before heading to town for the Viking Experience…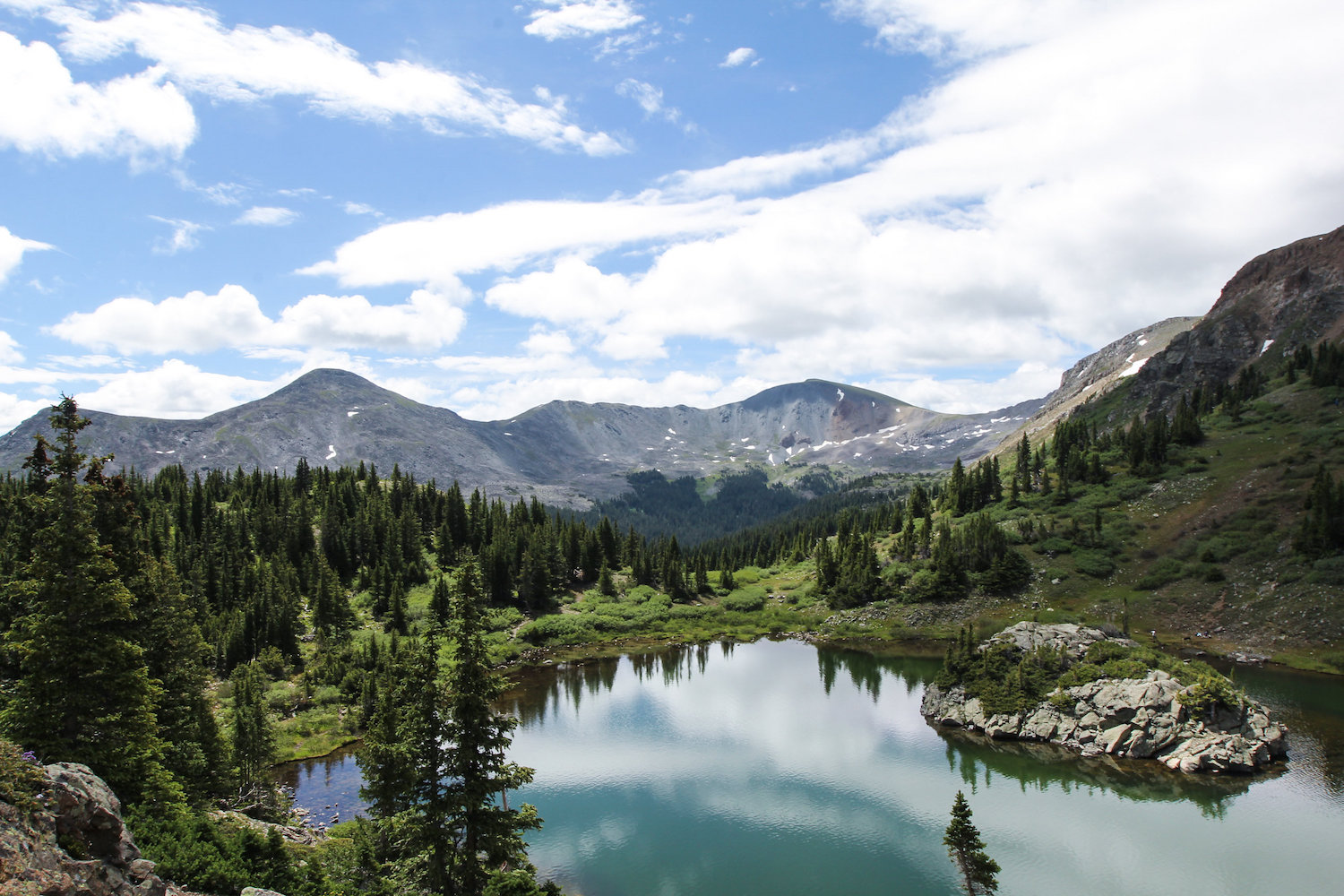 2) Enjoy the Viking Experience
You're not a true local until you've eaten at The Buena Viking. Just kidding…kind of. The Viking is the best burger food truck in all of Colorado (all bias aside, it's incredible). Make sure to say hi to Anna and Evan for us because they're awesome and operate The Buena Viking (did we mention this is one of our favorite places to eat in the summertime? Okay, okay we'll stop…). Another cool part about The Viking is that you can enjoy a great burger right on the patio of The Deerhammer, a craft whiskey bar. The Deerhammer makes fresh, incredible cocktails with their house-made whiskey and gin. Try the High Roller with your burger this summer!
Photo by The Buena Viking
3) Experience Outdoor Rock Climbing
Climbing gyms are awesome. In fact, one of our favorite places to go is the Peak Fitness Rock Climbing Gym in Buena Vista. But, when the weather is warm and mountains are shining, it's hard to pass up an outdoor rock climbing experience. If you've never been before, you can contact local guiding companies to take you! But be careful: it's proven to be addicting, and you'll probably be hooked for life.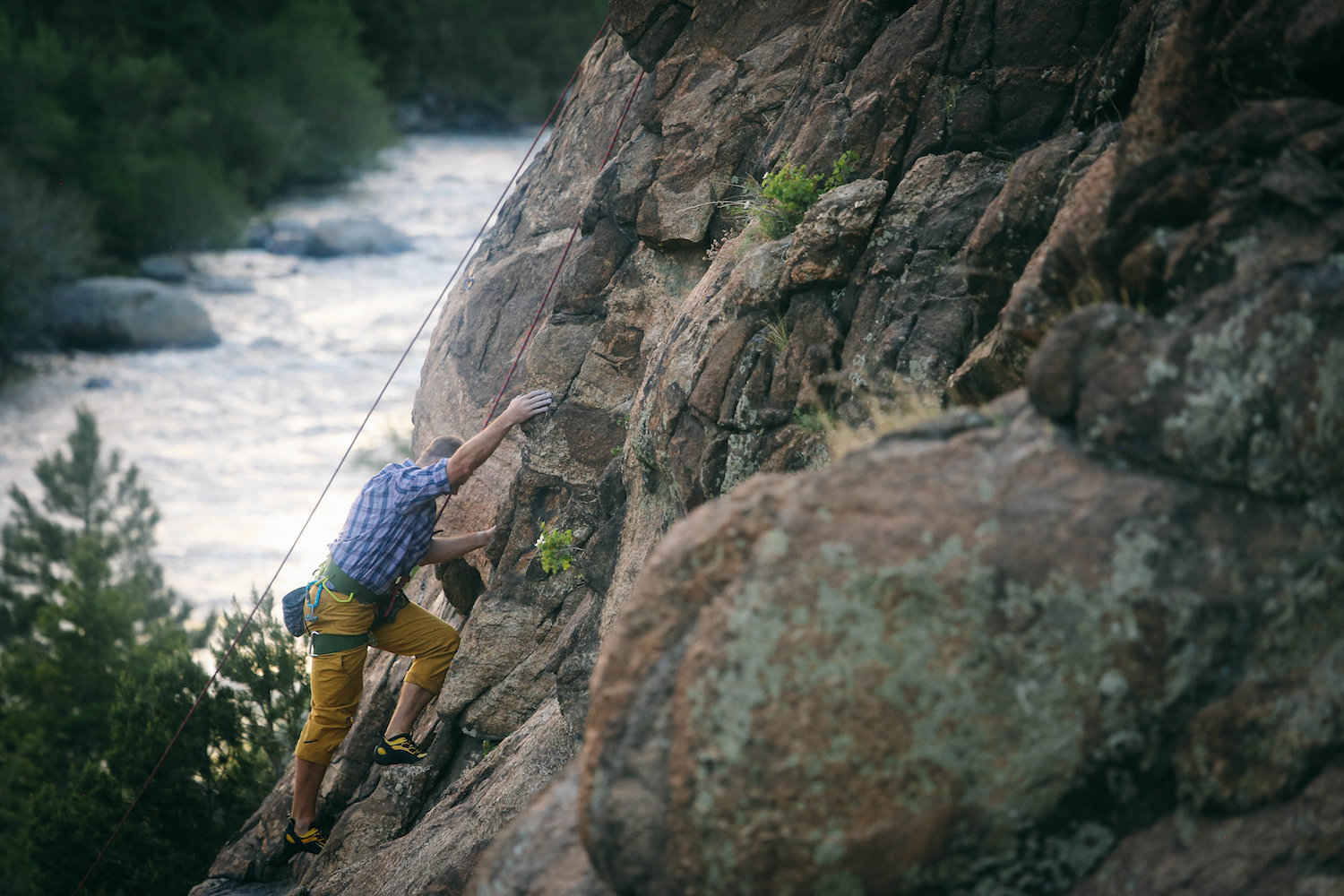 4) Eat Louie's and grab a drink at The Jailhouse – maybe at the same time
If you ever want to hang out with our staff, just go looking for them at the Louie's Ice Cream Shop or The Jailhouse…or both. Louie's has the most incredible ice cream. No one knows where it's made or where it comes from — it's THAT good. But as far as we're concerned, they can keep their secret just as long their delicious ice cream and homemade waffle cones keep debuting in Bunea Vista. Right next door, you'll find The Jailhouse Craft Beer Bar. Need we say more? This bar has some of the best brews in the state, and their beer selection is always on rotation. The bar owners Sarah and Shane are some of our favorite people! Please say hey to them for us.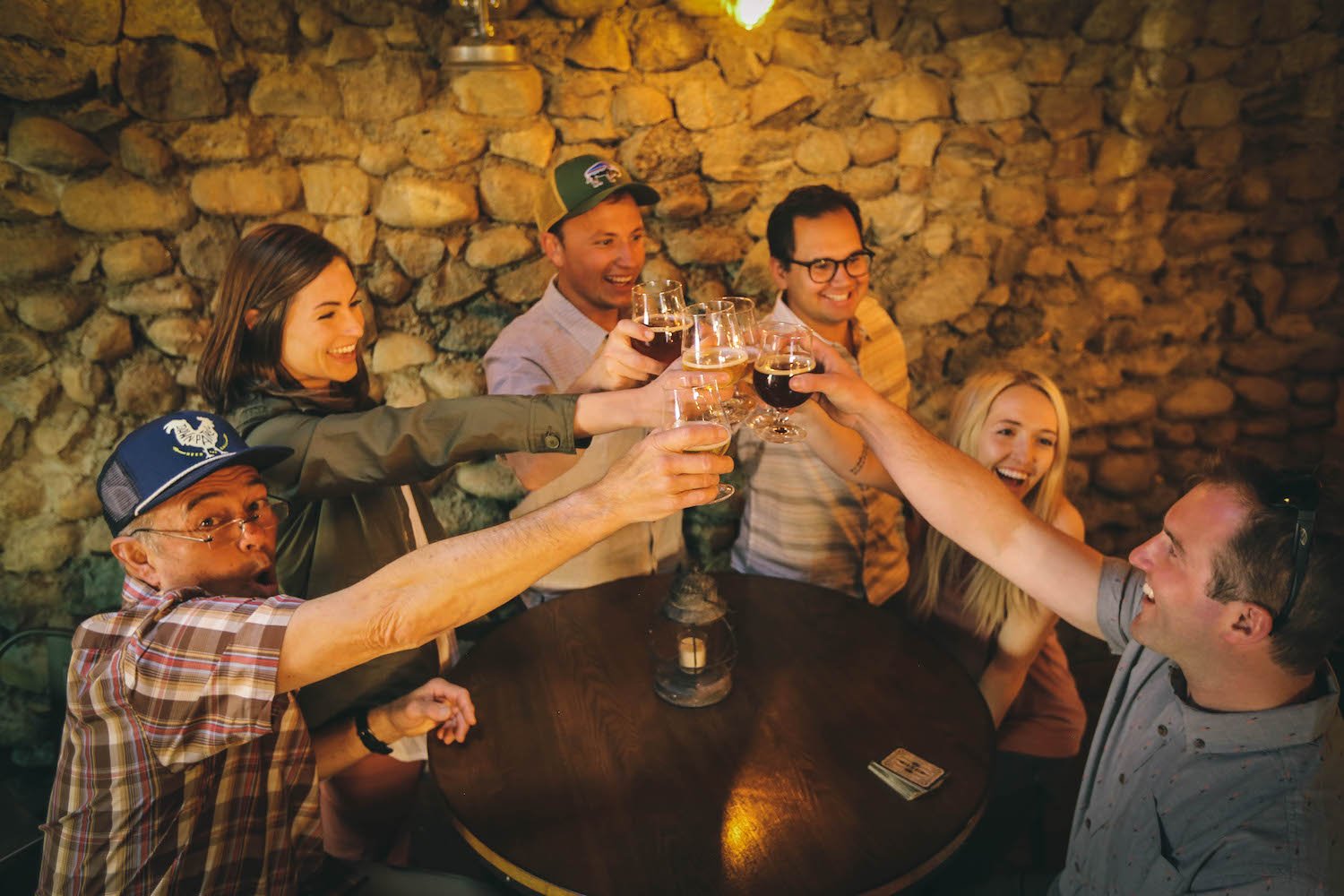 5) Make a Splash on the Arkansas River
We're slightly spoiled here in BV, with the Rocky Mountains in our backyard and the Arkansas River roaring through in town. We're totally mountain people with all of the hiking, camping and rock climbing that we do, but we also love making a splash on the Arkansas. Whether it's on a raft, paddleboard, kayak or ducky, we love playing on our favorite whitewater sections on the Arkansas River: The Numbers, Browns Canyon and The Milk Run. If you don't have a whitewater craft, consider renting one from our friends at CKS Main Street! They are located just across the street (ish) from us, and have an awesome staff and rental program.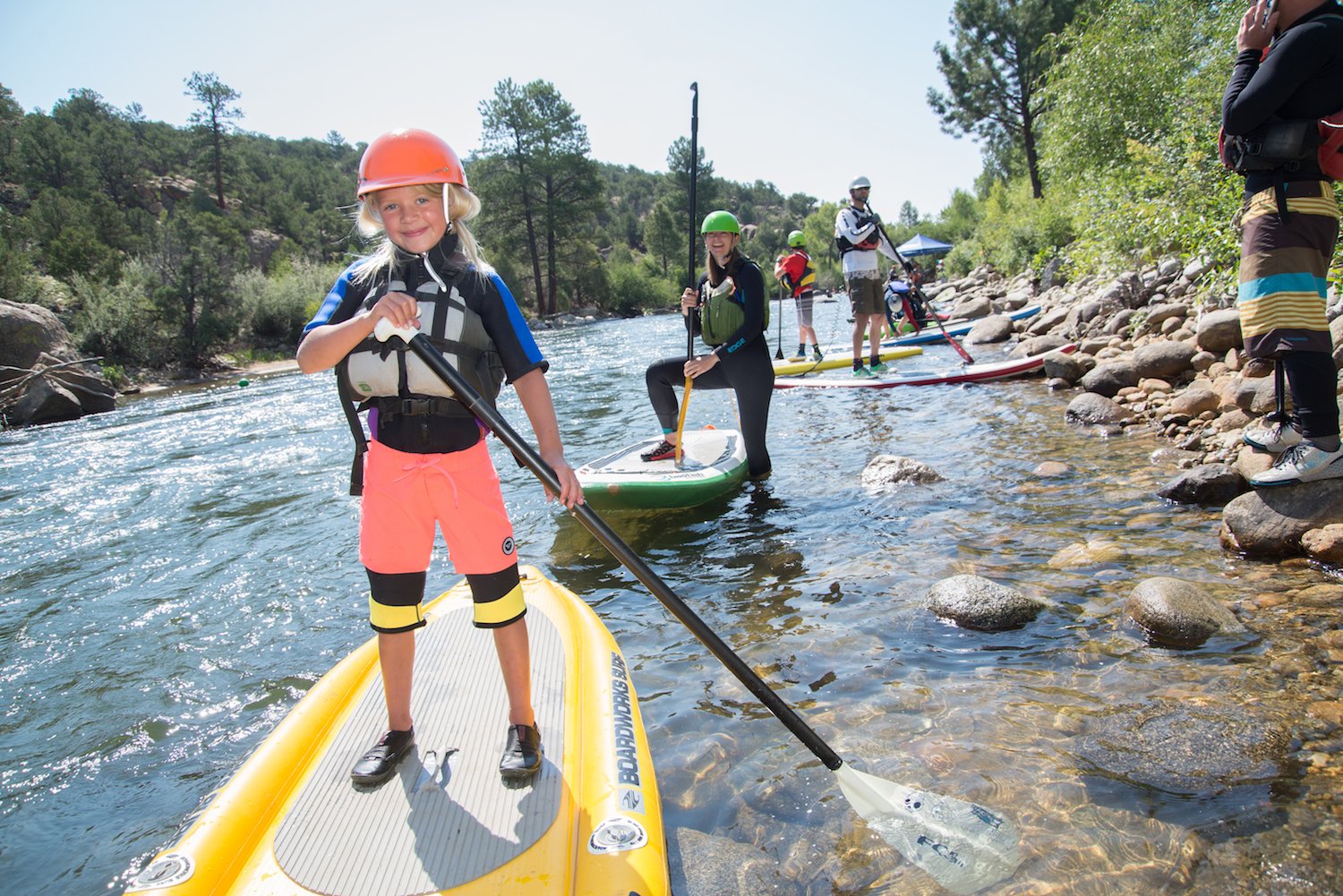 There you have it, ladies and gentleman. Those are five ways you can enjoy the stunning mountain town of Buena Vista, Colorado this summer — just like a local. Need more ideas? Drop us a line, read our Summer Adventures page, comment below, or contact us via our Instagram feed @TheTrailheadCO.
#GoThereStartHere