Cottonwood Lake trail route info and directions: snowshoe or cross-country ski in Buena Vista, Colorado.
Ever heard of Cottonwood Lake? Set at 9,552 feet, this lake is surrounded by 360-degree mountain views that'll take your breath away.
Yesterday we explored the Cottonwood Lake trails and found the conditions great for cross-country skiing and snowshoeing. We started around 9:00 a.m. and made the first tracks through fresh, powdery snow.
While the road next to the lake is not groomed, this route is enjoyable for both the novice wanting to try a new winter sport and the seasoned outdoor enthusiast looking for a laid-back day in the backcountry.
How to Get There
One of the best parts about this lake is that it's less than 30 minutes from downtown Buena Vista. The road up to Cottonwood Lake is usually plowed, but make sure you have a car that can handle road conditions with ice and snow.
Head west through the traffic light in downtown (we only have one!), and travel onto West Main Street which turns into County Road 306. After about six miles, you'll see the sign for Cottonwood Lake on the left side of the road.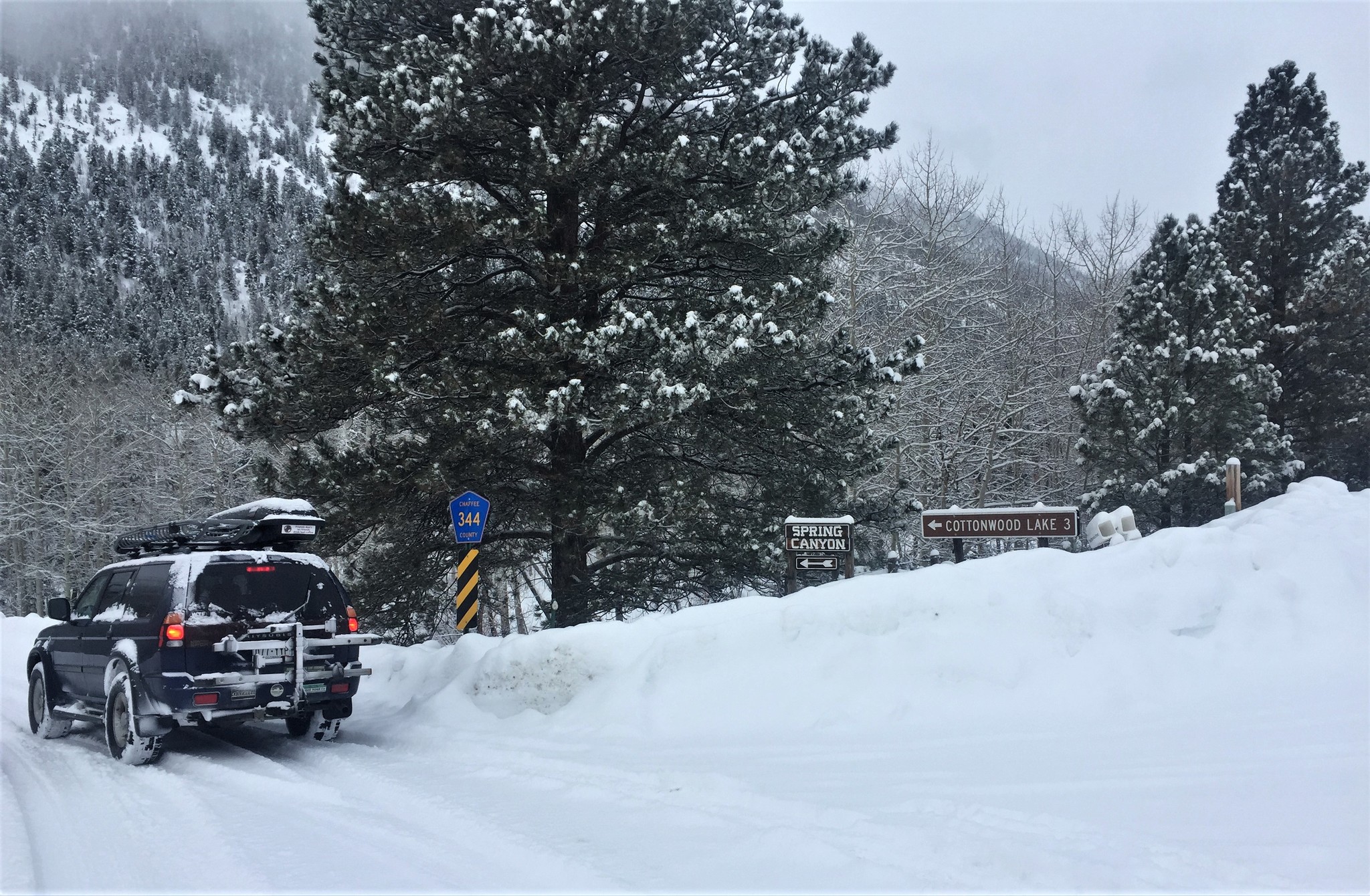 Follow Country Road 344 for a little over 3 miles, and you'll reach the lake. Once you pull up, you'll see a fork in the road with a picnic area on the left where you can park. The bridge on the right side is where you'll start your snowshoe or Nordic skiing adventure.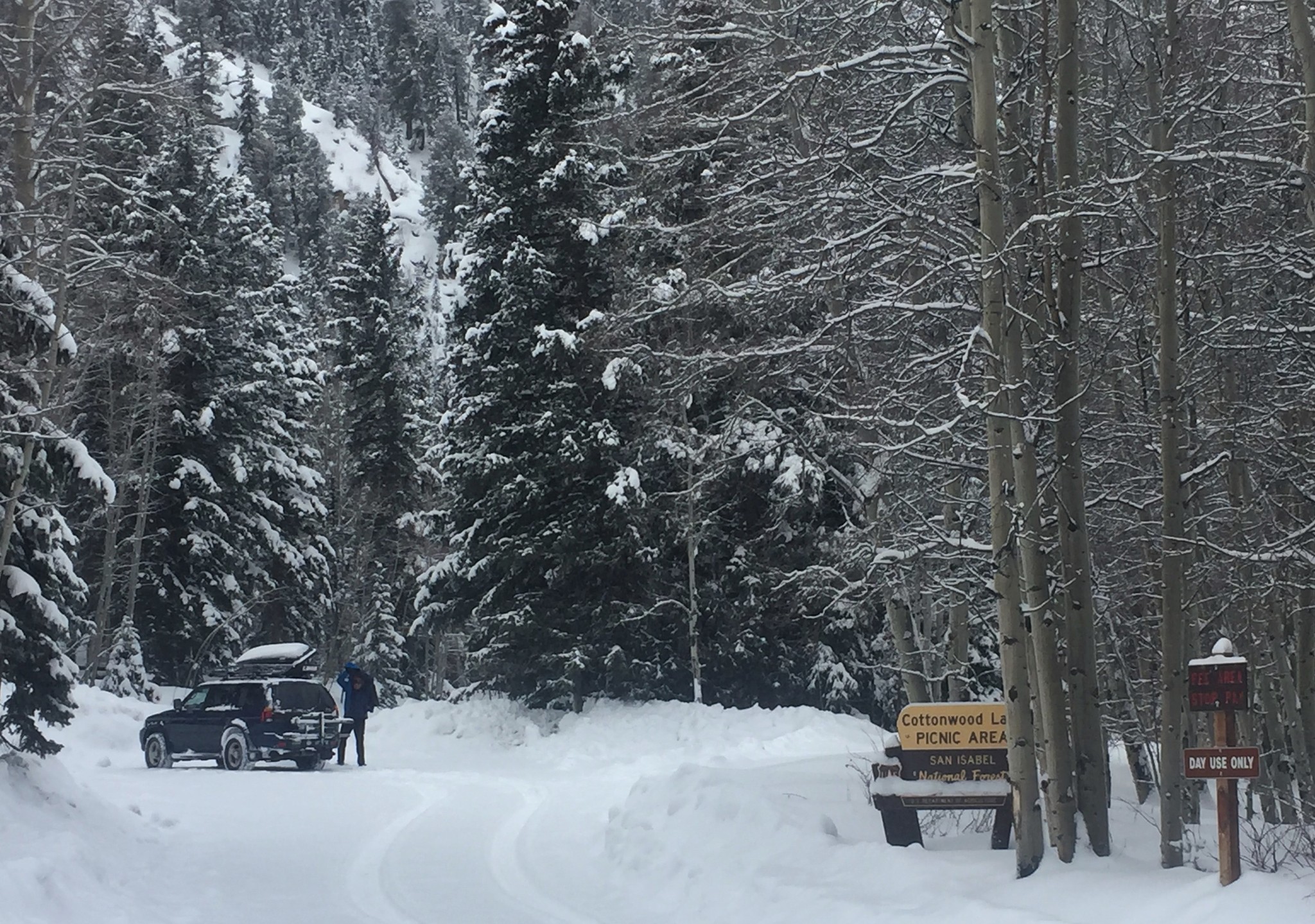 We downed our coffee and grabbed our skis and were on the trail within minutes. The temperature was in the low thirties but felt relatively mild.  We dressed in lots of layers so we could adjust as we got warmer when skiing.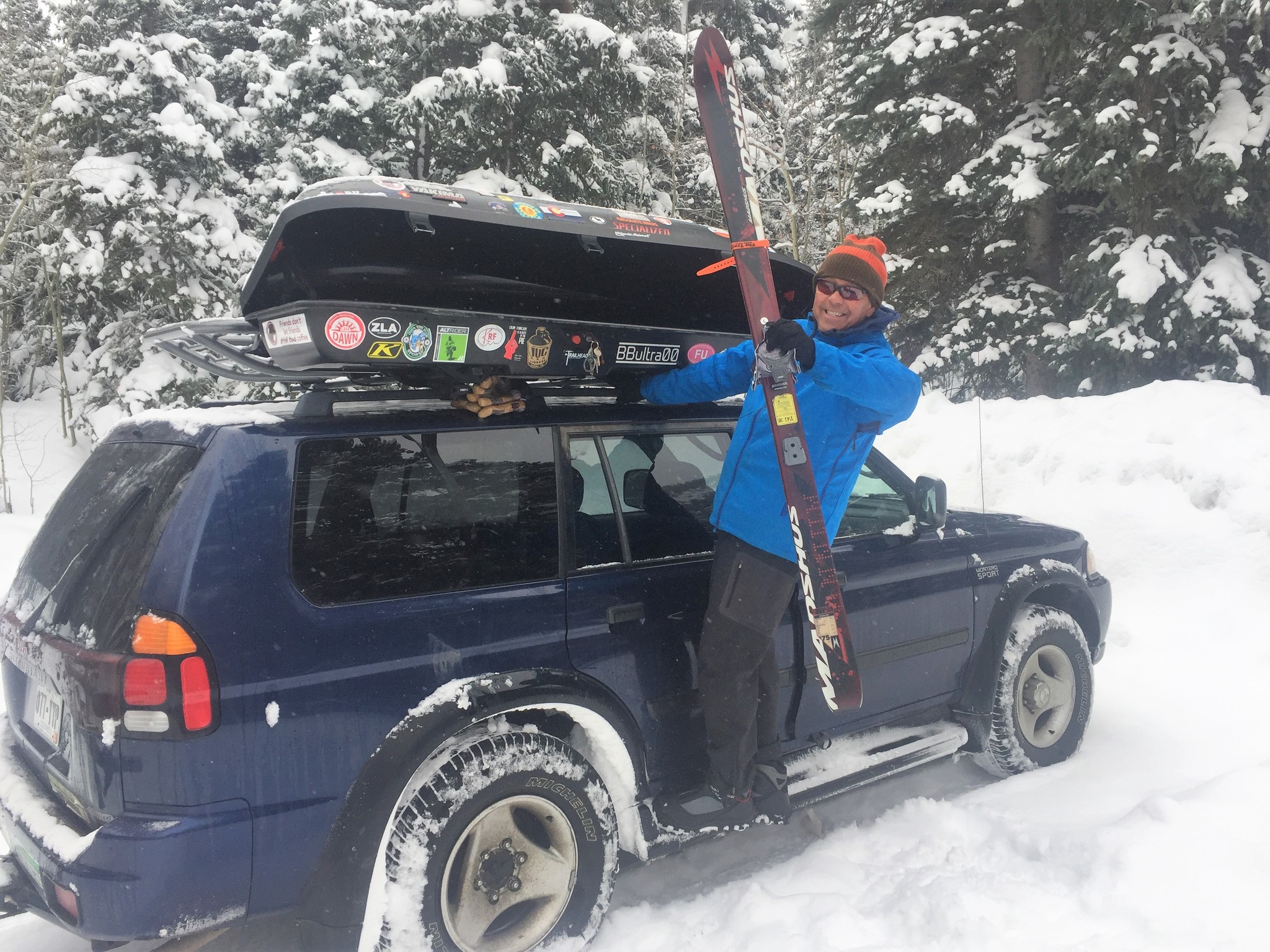 Where to Go
Once you're ready, head across the small bridge. The route will continue along the road next to Cottonwood Lake.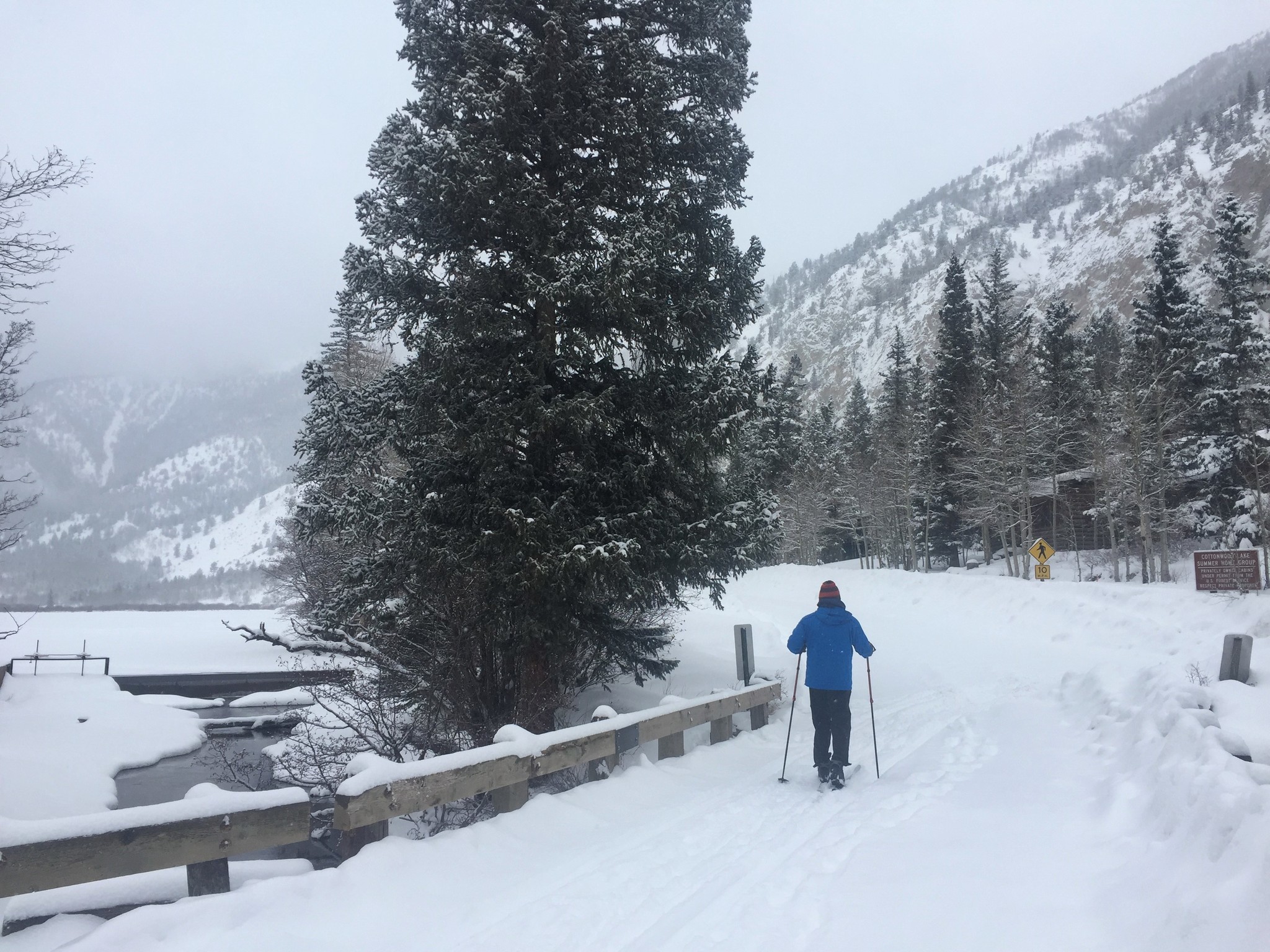 You'll get gorgeous views of the lake along the beginning of your journey. Here's a shot of one of the beautiful openings at mile 0.63: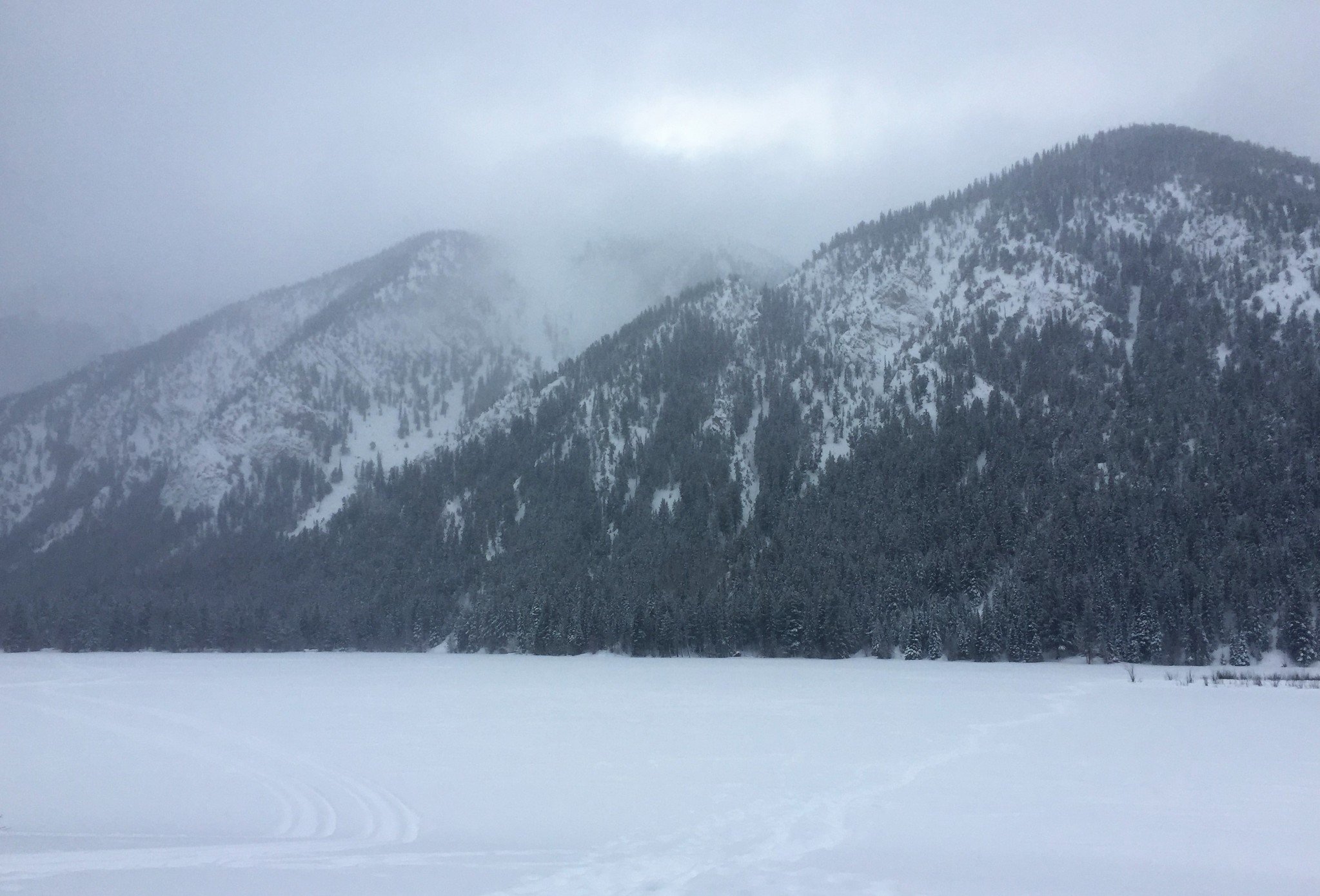 At about mile 0.85, you'll see these signs, one of which is a Wildlife Viewing Area that offers information about local animals: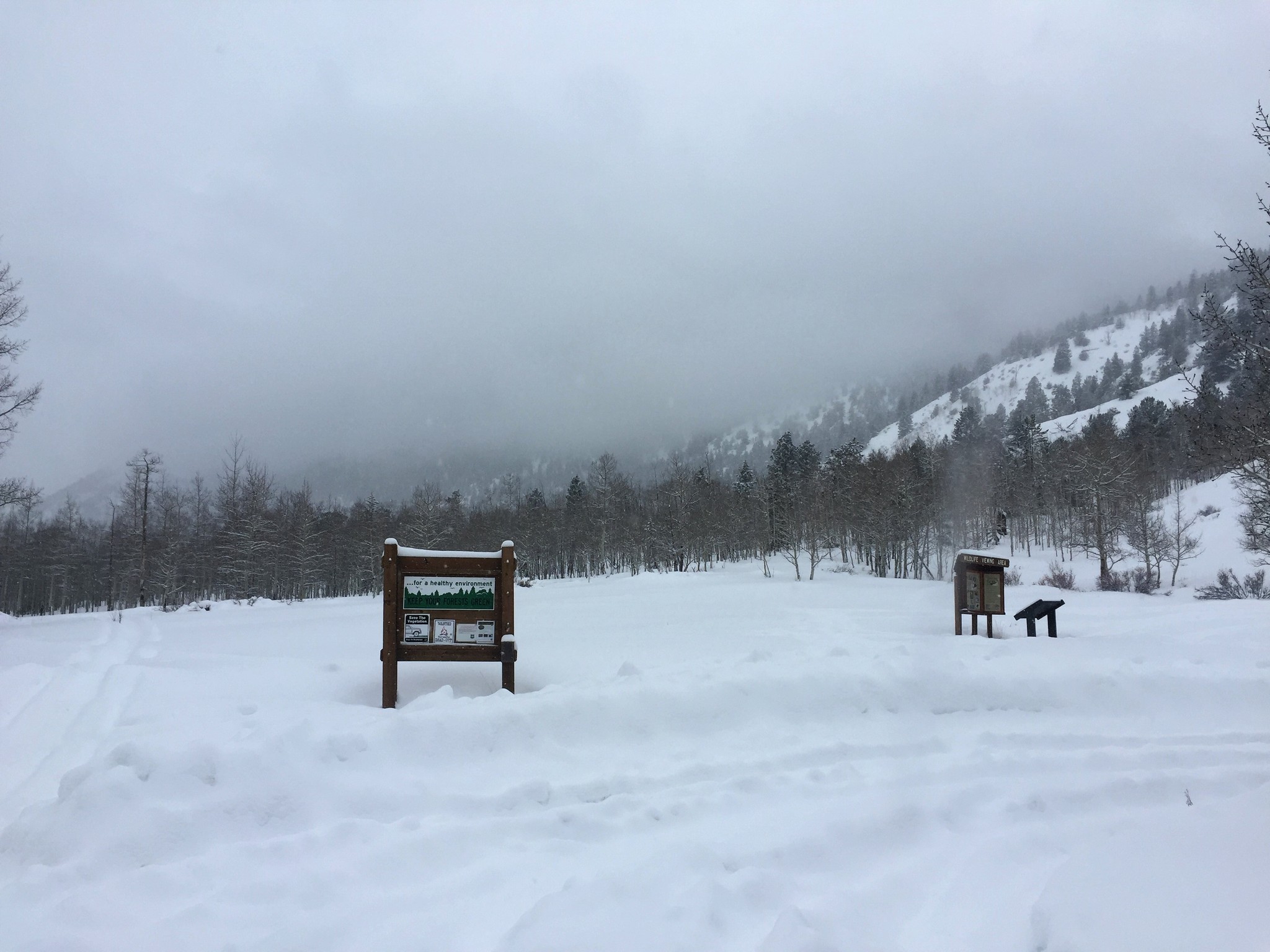 You'll know when you've gone a little over a mile (1.12 to be exact) once you see the next Cottonwood Lake sign: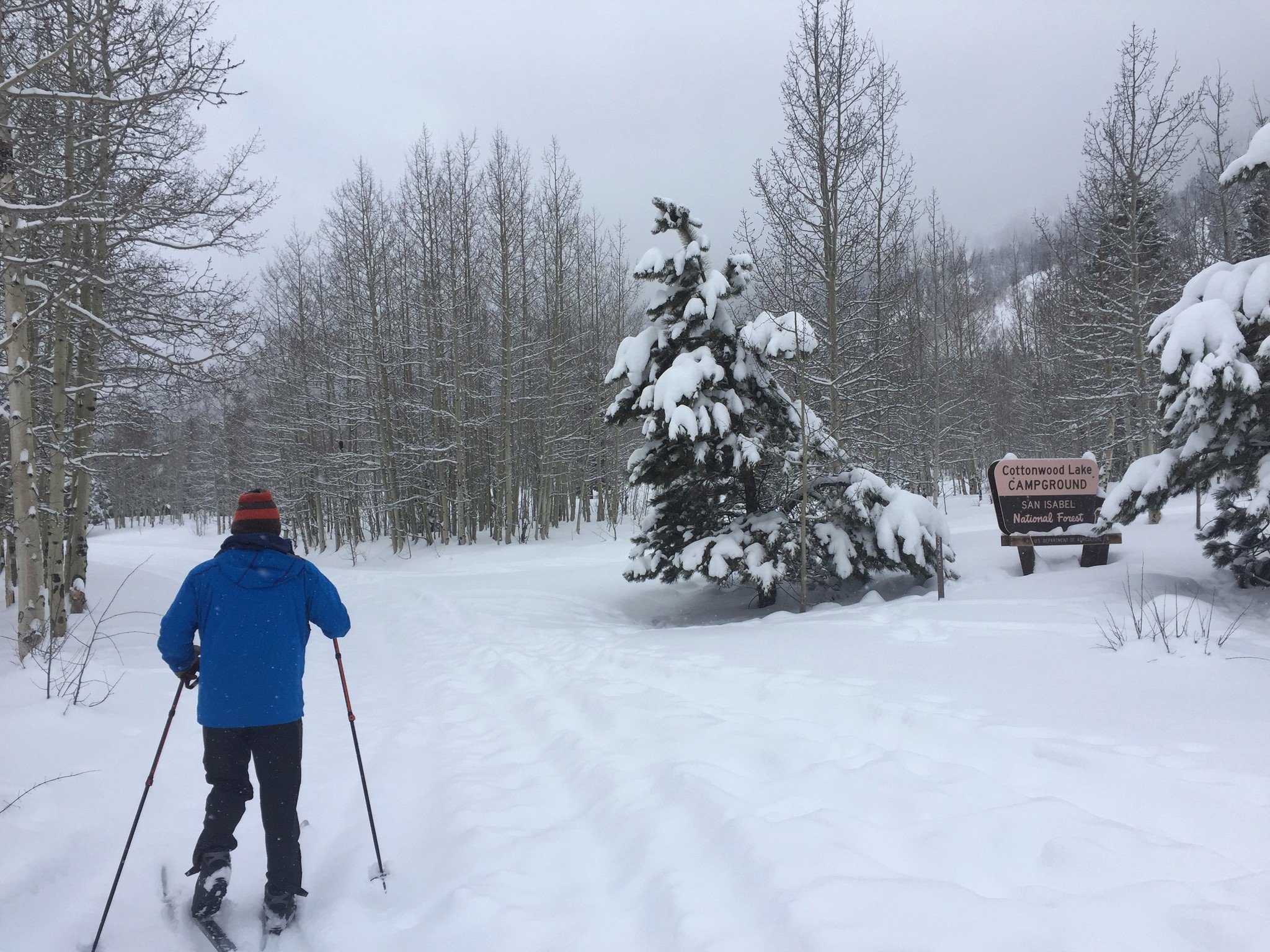 At this point you'll be entering a beautiful forest area. This route is awesome because you can continue as far as you want up the road past the lake. Once your legs are starting to tire, turn back and head to the parking area.  Some of our favorite views were seen as we headed back to the car:
What to Bring
To explore the trails near Cottonwood Lake, we suggest using snowshoes or cross-country skis. If you don't have that gear, you can rent The Trailhead's snowshoes for $15 per day (price includes trekking poles if you want them) or cross-country skis for $30 a day (price includes boots and poles). We'll give you basic tutorial of how to use them and can answer any route questions you may have.
Two things we found especially helpful during our day at Cottonwood Lake were our sunglasses (it gets very bright with the snow!) and warm gloves. And, as with any Colorado adventure, make sure to dress in layers. We got warm even after 10 minutes of skiing and unzipped our jackets. 
When to Go
Assuming there's enough daylight left when you're reading this, we think you should pack the car and head out the door right now. What do you have to lose? That job can wait…
All kidding aside, this area is truly beautiful; with the stunning views and rewarding feeling of skiing or snowshoeing, we're confident that you'll love this winter adventure as much as we did. If you give it try, let us know what you think! 
#GoThereStartHere