Browns Creek Falls is a moderate, 3-mile hike to a beautiful waterfall in the Central Colorado Rocky Mountains about 30 minutes from downtown Buena Vista, Colorado. This day hike is perfect for the month of June, as there's no snow on the trail.
ooking for a good day hike? One of our favorites is the trail to Browns Creek Falls, a three-mile moderate hike to a roaring waterfall. You'll gain about 927 feet in elevation as you reach the Falls at 9,934 feet. 
This is an awesome hike to try this time of year because the trail is completely snow-free. Some of the other day hikes near town, such as
Lost Lake or Lake Hartenstein
, could use a couple more weeks before they can be reached without snowshoes. 
Ready to give Browns Creek Falls a try? Here's what you need to know: 
How to Get There
From downtown Buena Vista, travel east on US Highway 24 (heading towards Salida). After about 2.4 miles, US-24 East will turn into US-285 South. Continue about 8.8 miles until you reach County Road 270. Turn right onto County Road 270 and continue for about 1.5 miles, and then continue straight onto County Road 272. After about 2 miles, turn left to stay onto County Road 272. Keep following County Road 272 (for about another 2 miles) until you reach the Browns Creek trailhead. Total driving time from downtown Buena Vista should be about 30 minutes.
Route Info
The Browns Creek Trailhead has a large parking lot, and you'll start on the trail right behind this sign: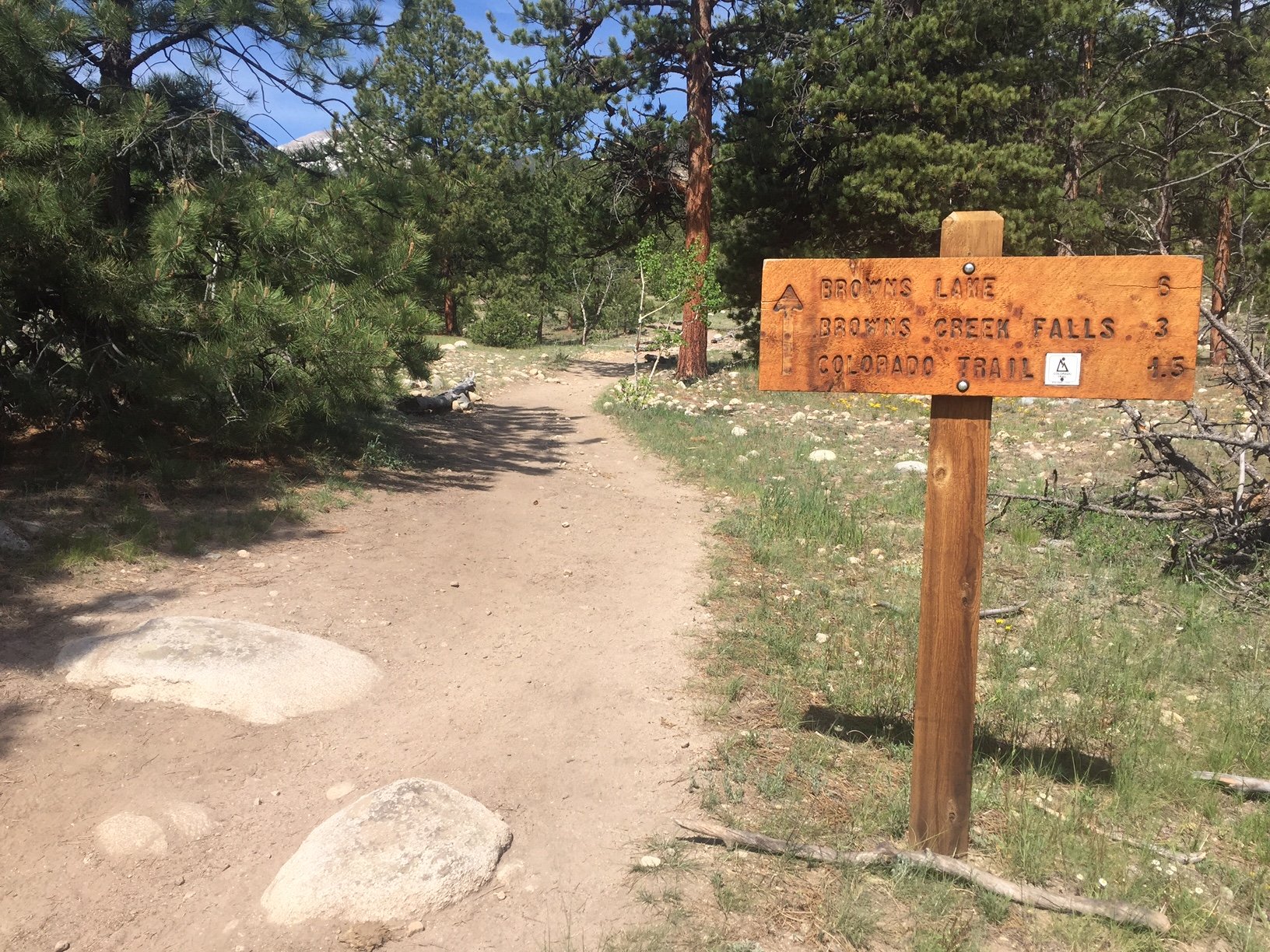 During the first mile of the hike, you'll gain a good bit of elevation. After mile 1.0, it will probably feel less strenuous, as the elevation increase is more gentle at that point.
Make sure to check out the awesome views of the valley on the left-hand side of the trail which are especially visible during the first 1.5 miles of the hike.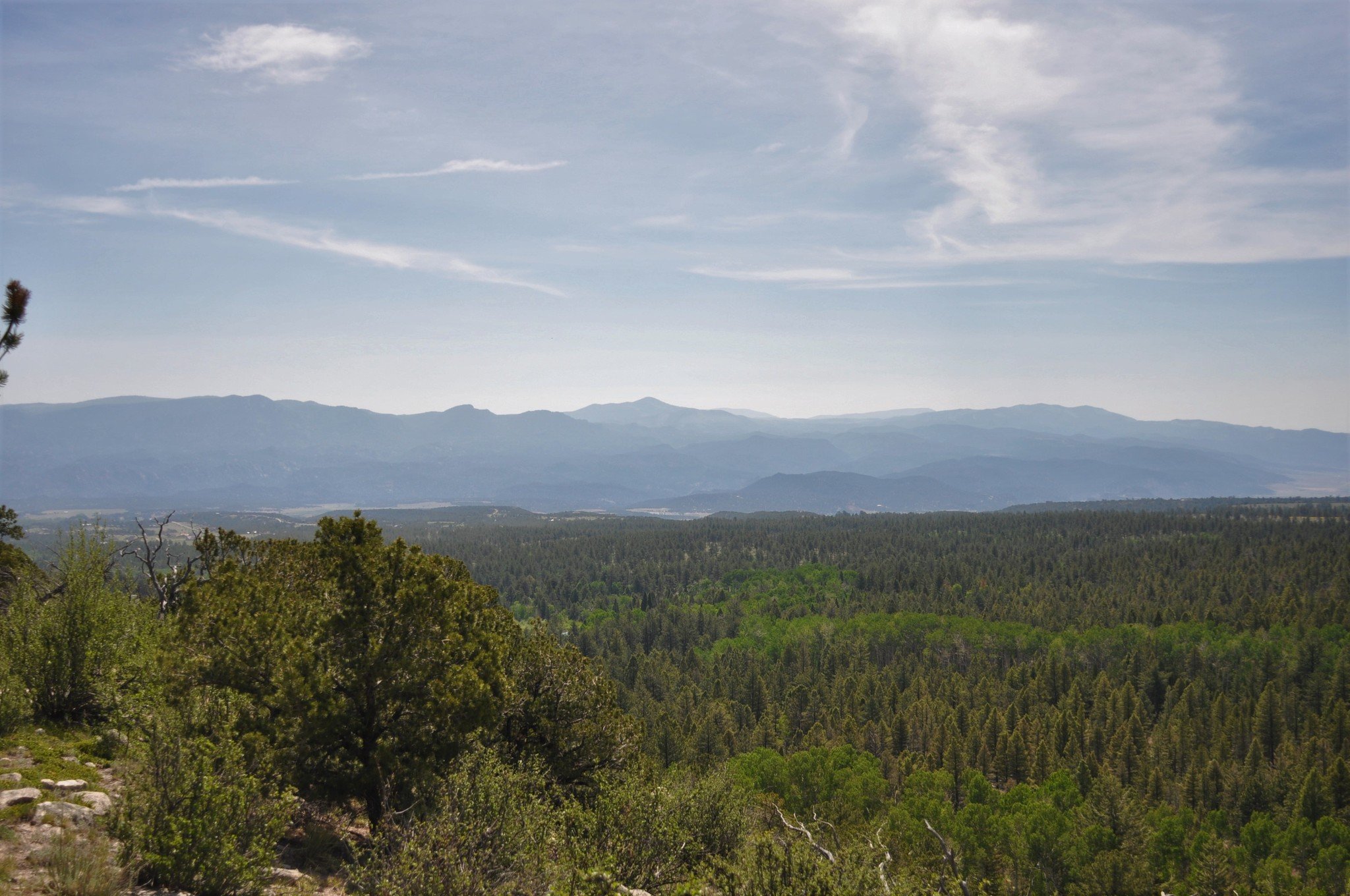 Once you're about halfway to the waterfall, you'll come to your next trail marker: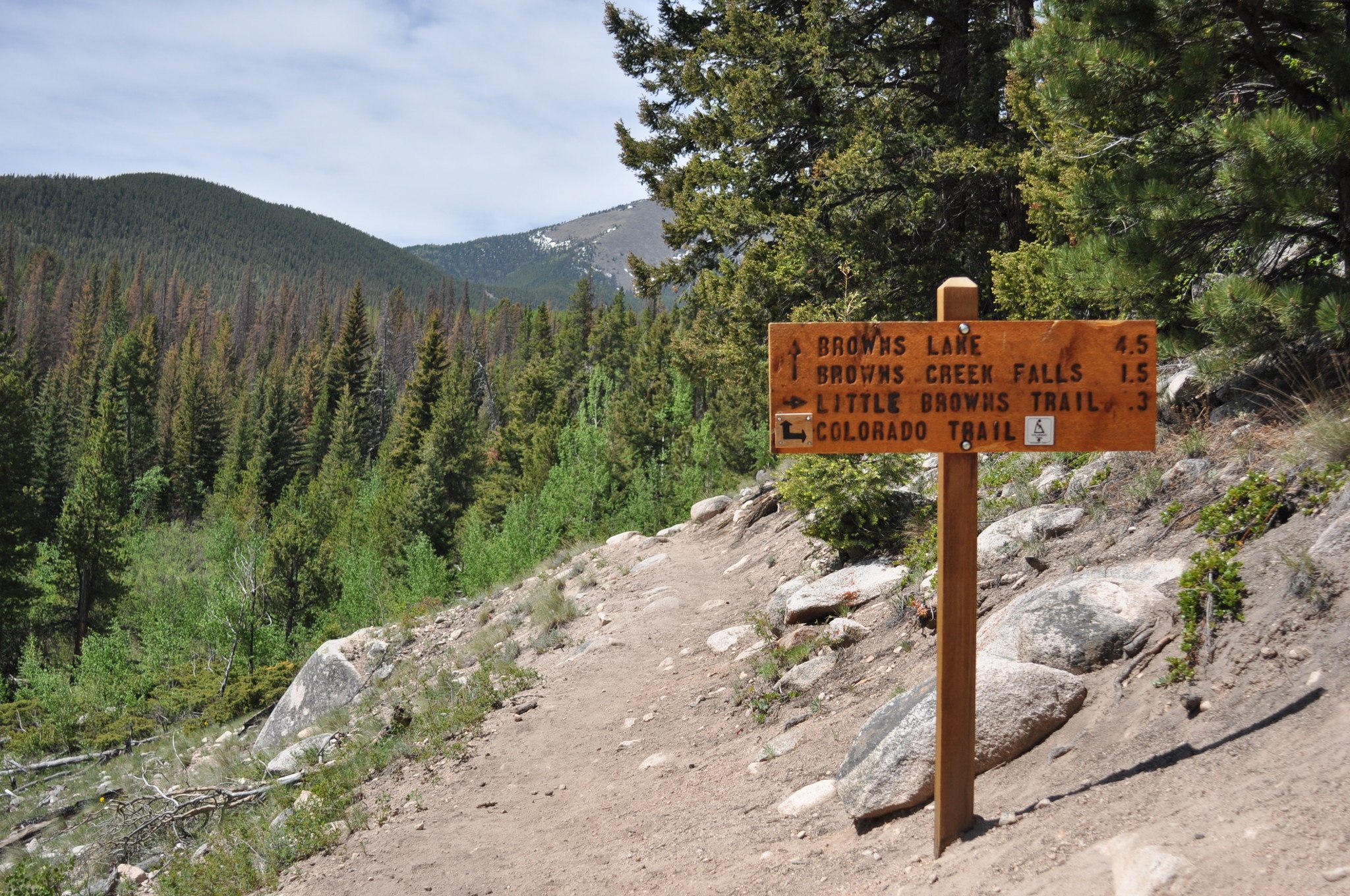 Once you reach mile 1.65, you'll come to the first creek crossing: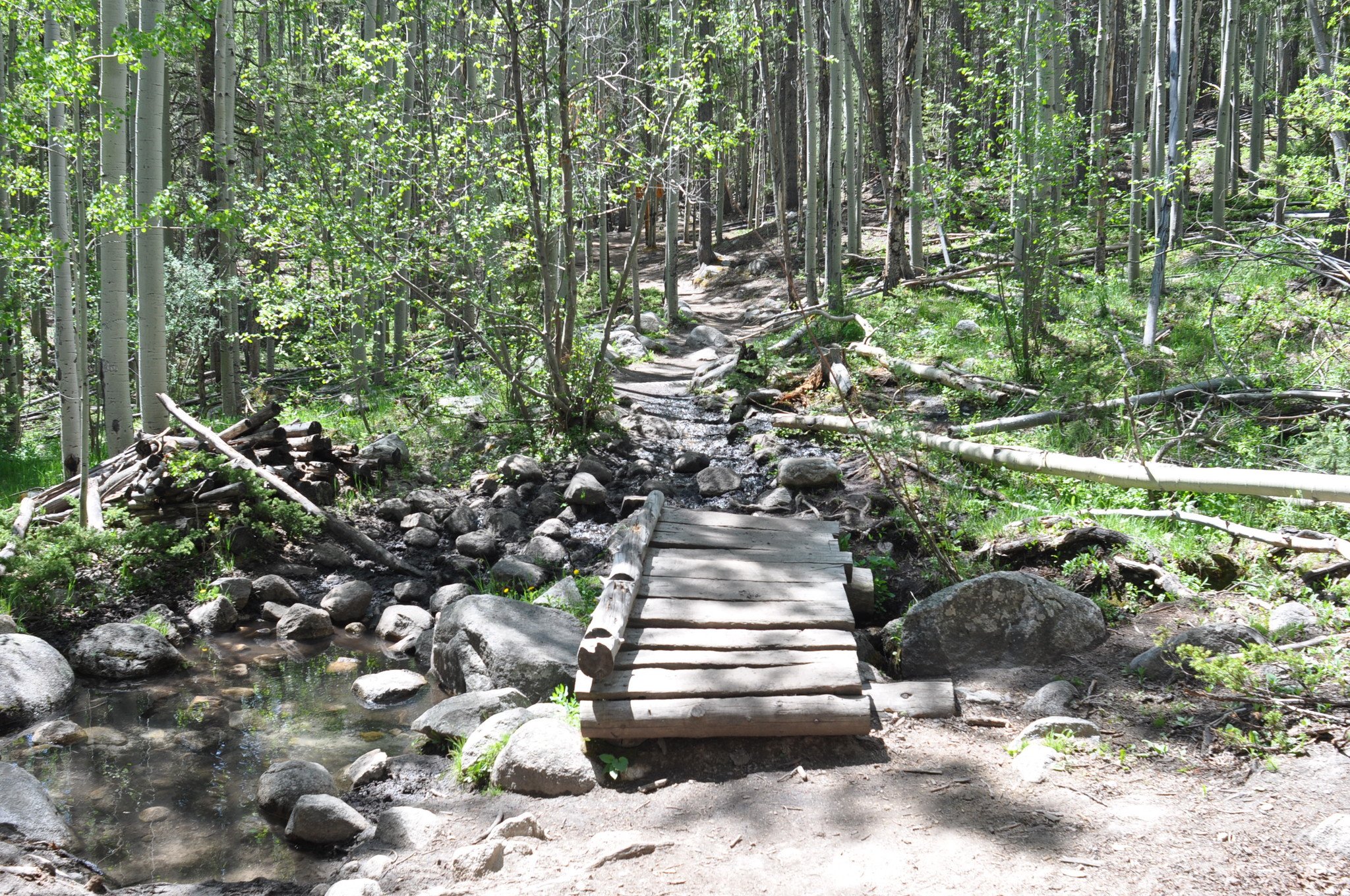 After crossing, you'll see the next trail marker, indicating 1.3 miles to go: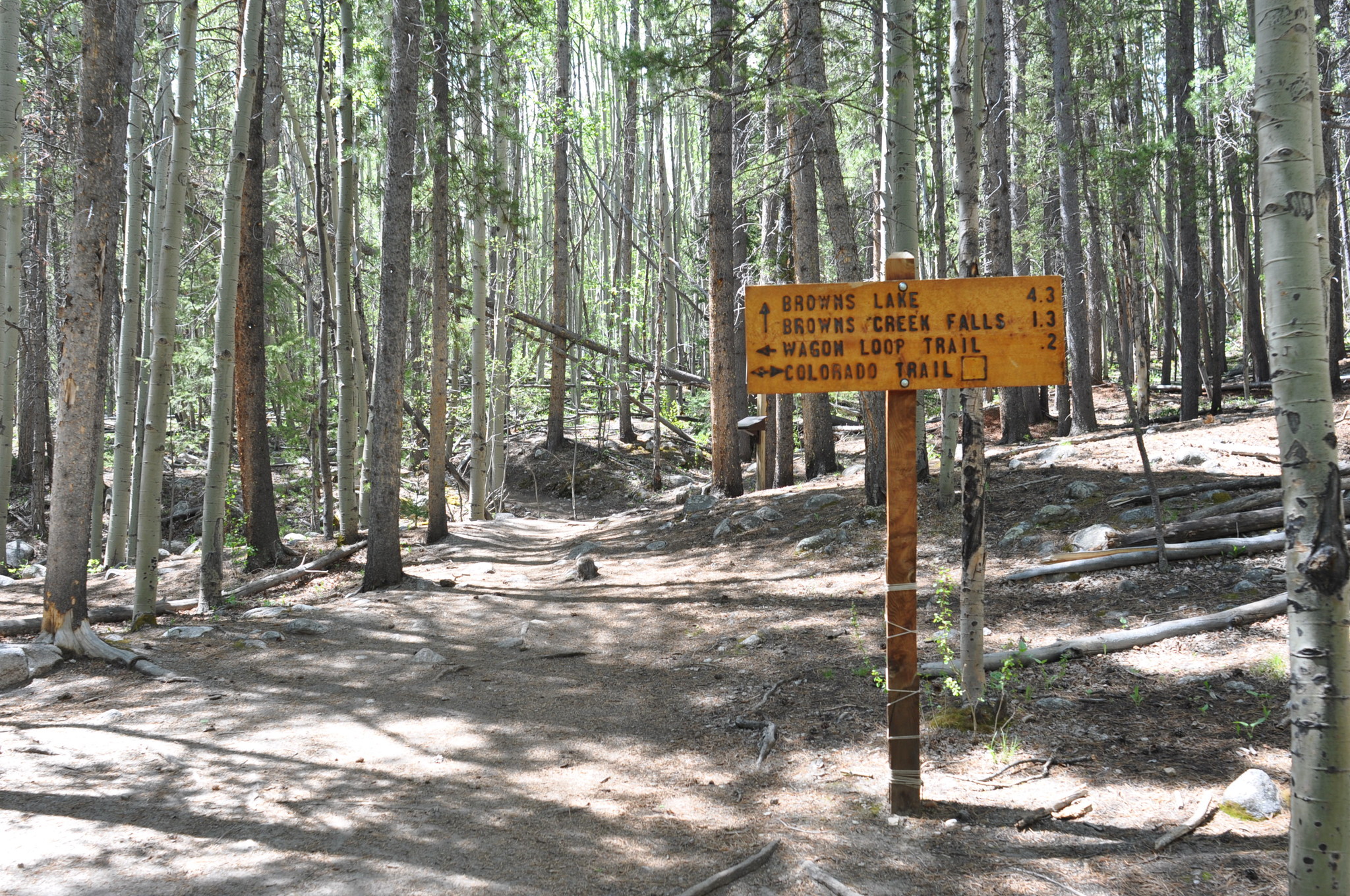 You'll keep following the trail all the way into an open meadow at mile 2.5: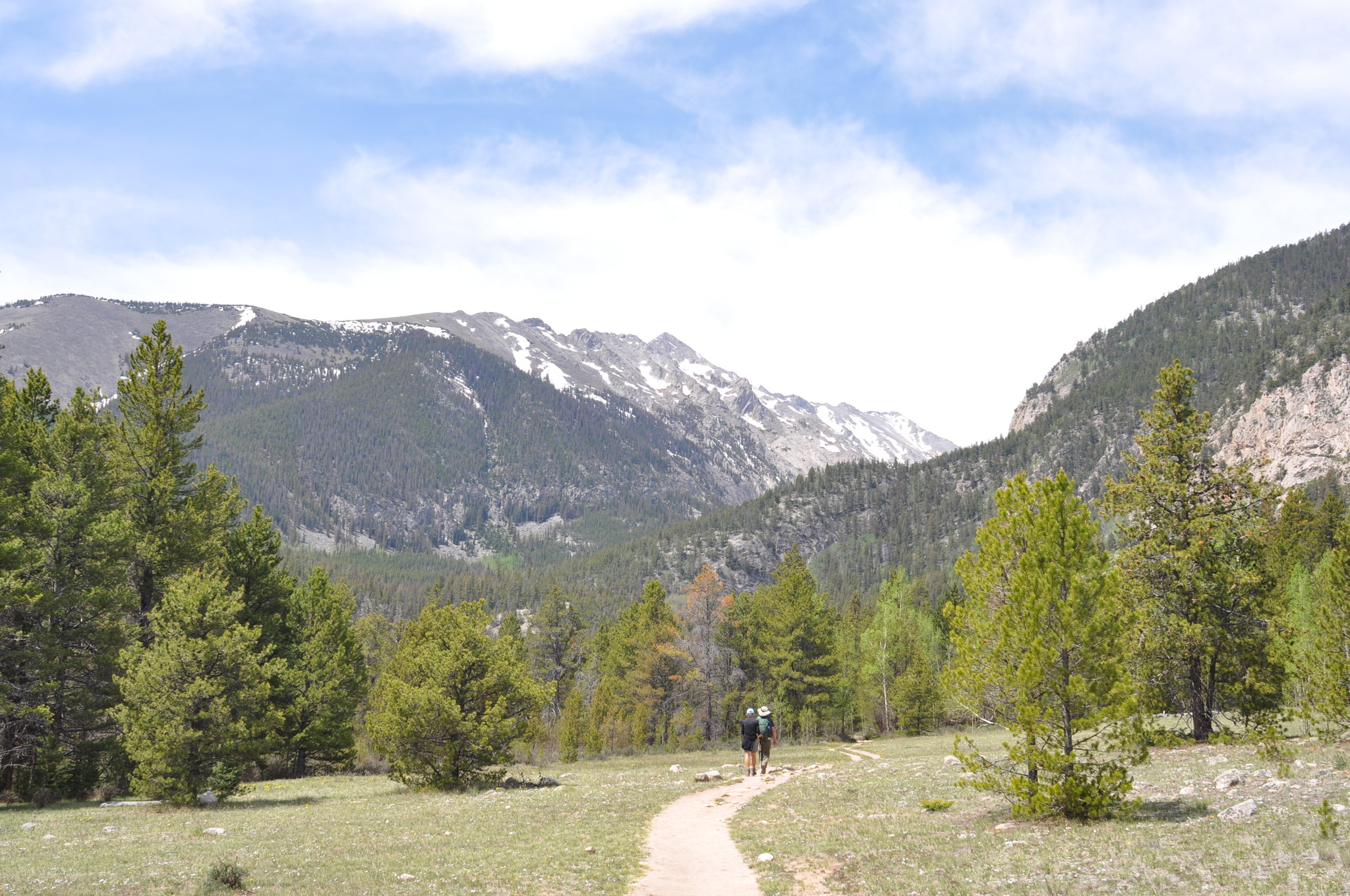 This is an awesome place to take some pictures or soak in the mountain views. At this point, you're getting pretty close to the waterfall. At about mile 2.72, you'll come to your next creek crossing: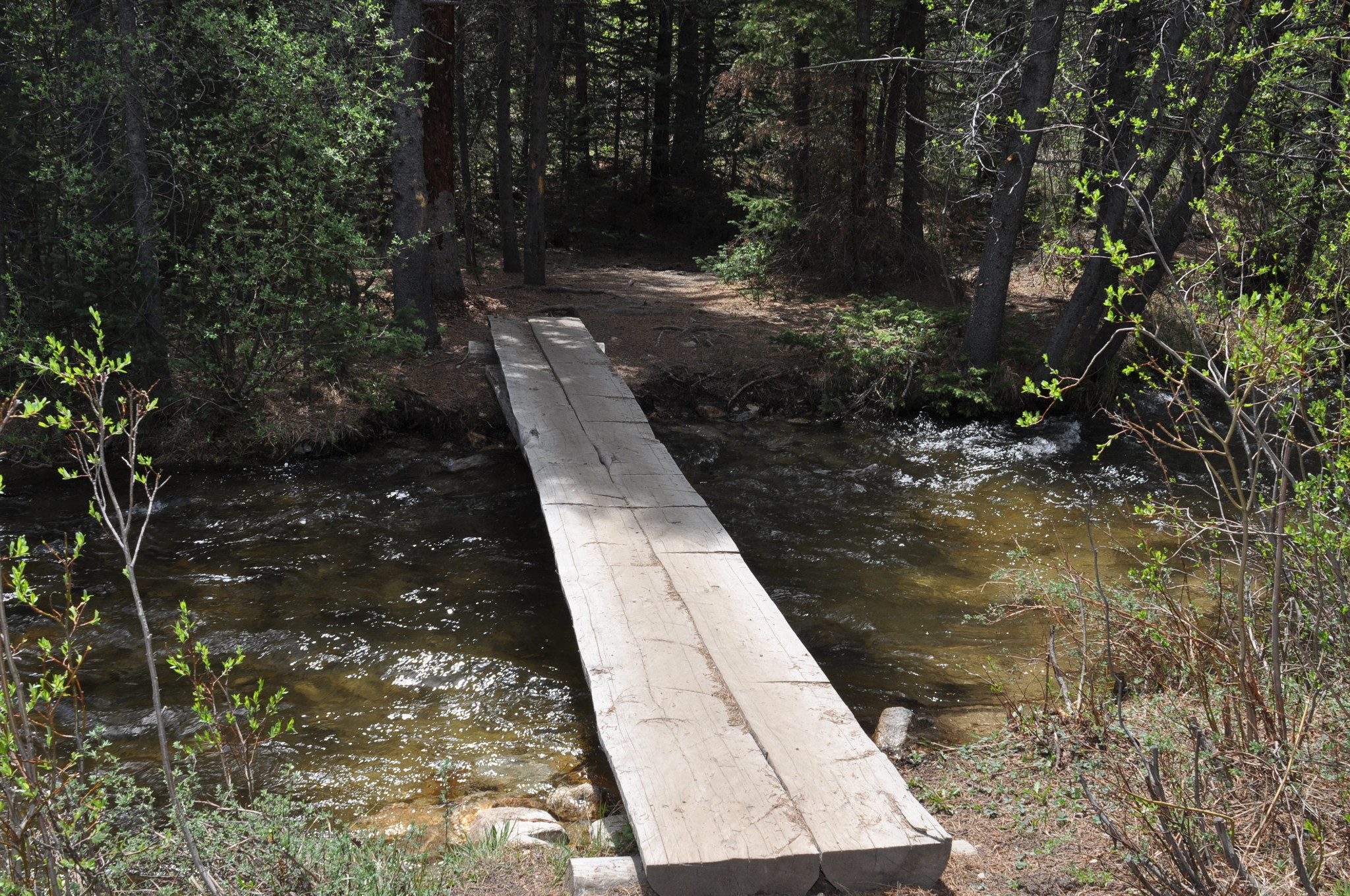 Keep following the trail through the forest, and you'll come to a larger creek crossing around mile 2.88: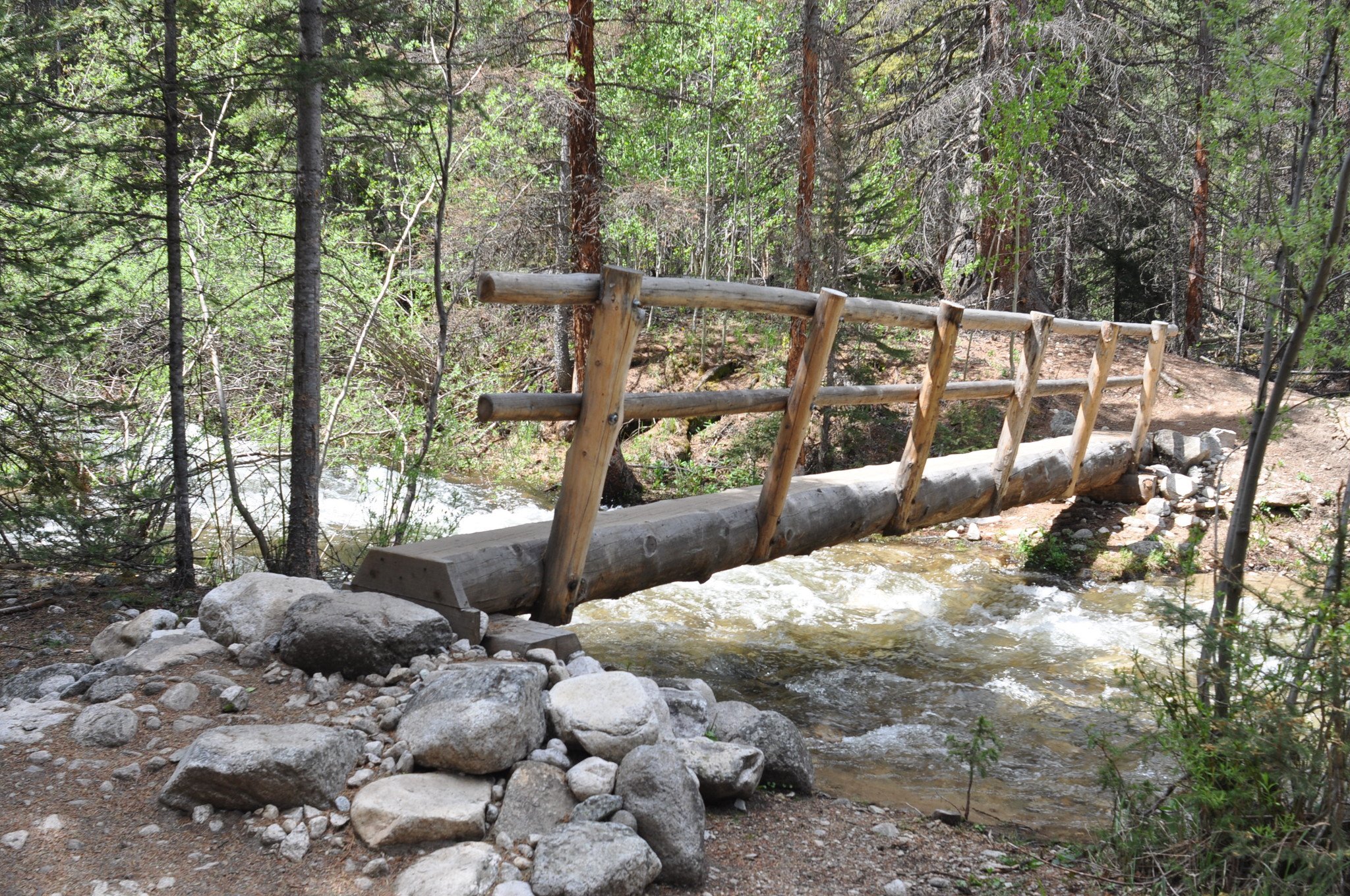 This past Friday (June 9, 2017), there was quite a bit of water on the trail at this point, so be careful of the mud in certain spots on the trail. Just a little ways up the trail, you'll see this sign marked "Falls" (mile 2.97), and take a left here to follow the trail up a slight increase to the waterfall. Be careful, as this sign is small and can be easily missed.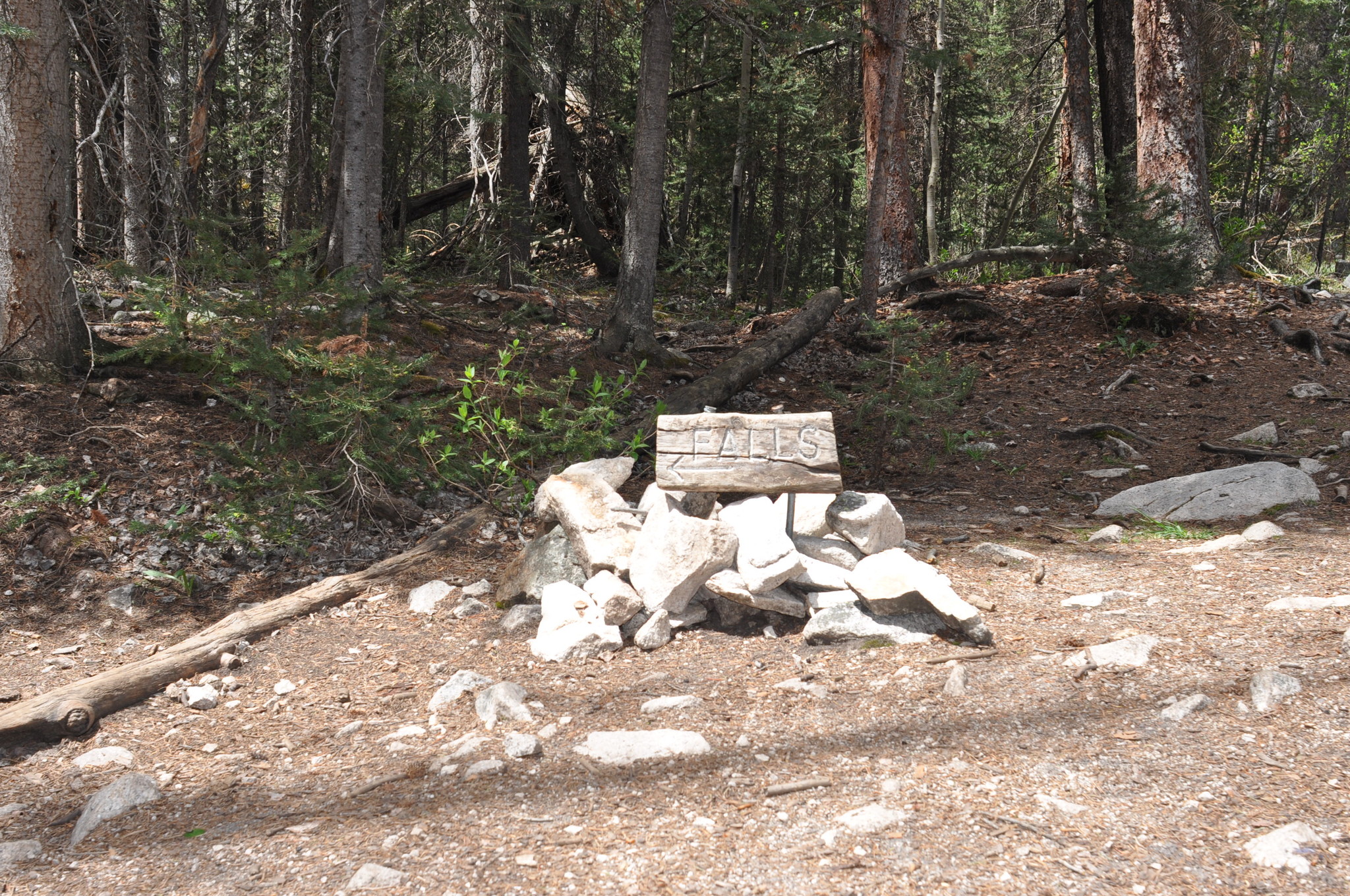 Less than 0.05 miles more, and you'll be at the gorgeous Browns Creek Waterfall!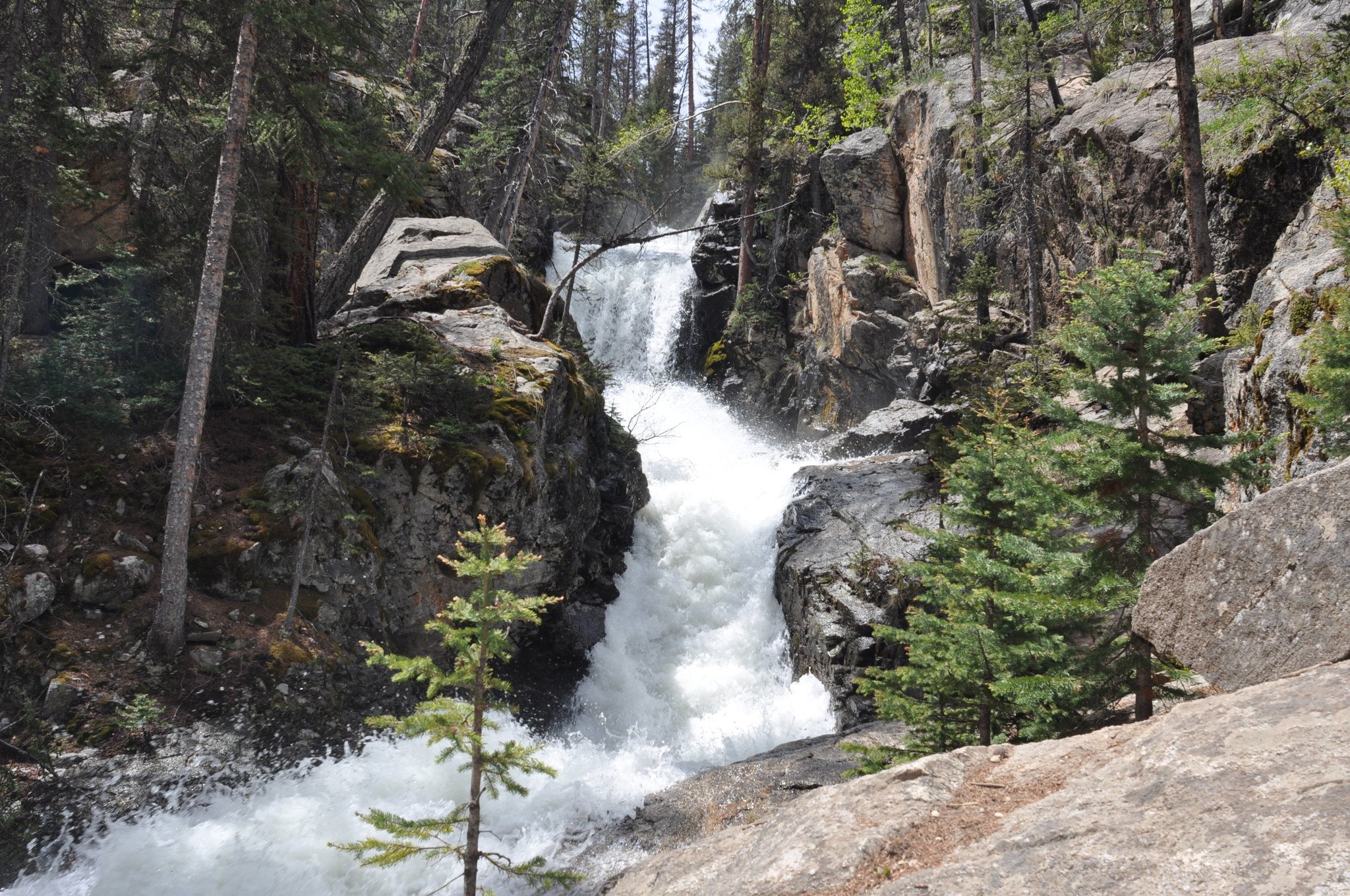 This is an awesome spot to take a break, eat lunch, and enjoy all the scenery before turning around and hiking back to your car.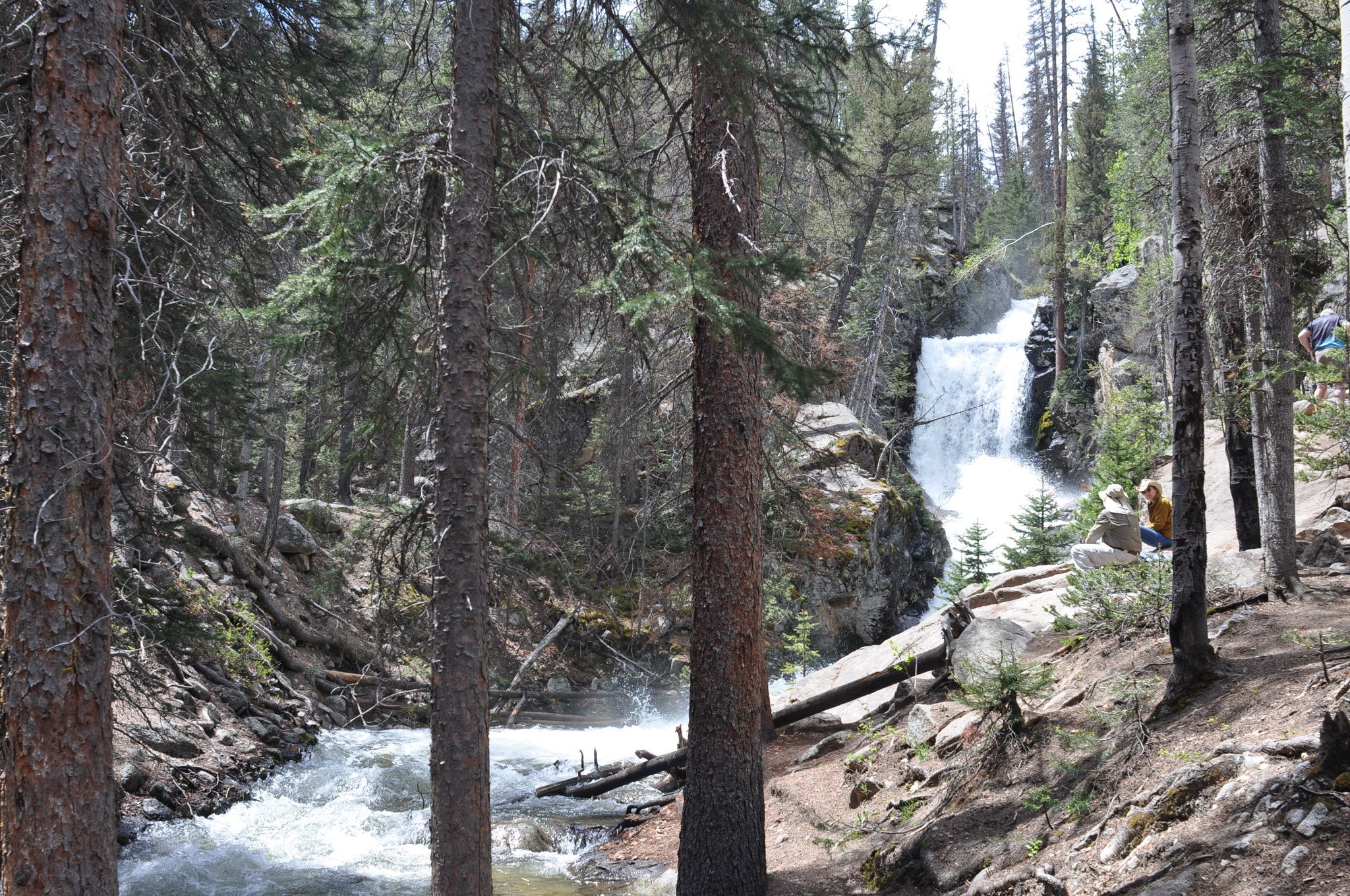 What to Bring 
Here are just some of the essentials we suggest for your day hike to Browns Creek Falls: 
Day Hiking Backpack
Water
Sack Lunch to eat at the Falls (PB&J anyone?)
Latitude 40 Map of Buena Vista/Salida area
Rain Jacket
Extra Long Sleeve layer if you're going to sit at the Falls for awhile (the wind can get chilly on some days) 
Are you giving this hike a try? Comment below and let us know what you think of Browns Creek!
If you want a harder option, read our
route info for Browns Lake
which includes an additional three miles up the same trail (right now, the trail is free of snow all the way up to the lake). 
#GoThereStartHere