Busy mom? Have little ones? Love the outdoors but don't have a ton of free time? We've got you covered! Check out this post where we talk about cross-country skiing at the Collegiate Peaks Golf Course; this is the perfect area for the beginner or for those with tight schedules. Read more:
Escaping your daily routine to explore local trails is always refreshing. But some days you only have a few hours to get outside, or maybe you have young ones that don't last long on demanding trails.
Located just five minutes from downtown Buena Vista, the
Collegiate Peaks Golf Course
 allows you to run errands in town, throw some
cross-country skis
in your car, head down the road for a snowy adventure, and even be back in time to pick up the kids from school.
No matter if you're a busy mom or just have a tight schedule, the golf course is a great option for outdoor fun.
Ready to give it a try? Here's what you need to know:
Trail Conditions
We explored the trails yesterday, January 30. The Colorado sun was shining brightly, and we felt warm in the forty degree weather. Because the temperatures have been warmer in Buena Vista recently, some of the snow was slushy. We still enjoyed the trails, though, because there was definitely plenty of snow for skiing and snowshoeing. 
How to Get There
The directions for the Golf Course are pretty easy; just head to the one stoplight in downtown Buena Vista and drive west on Main Street which turns into County Road 306. Keep traveling for a little over 1.5 miles and turn right onto Fairway Drive. Follow the road until you see the parking area on the left.
The sign at the parking area offers a lot of information about the course: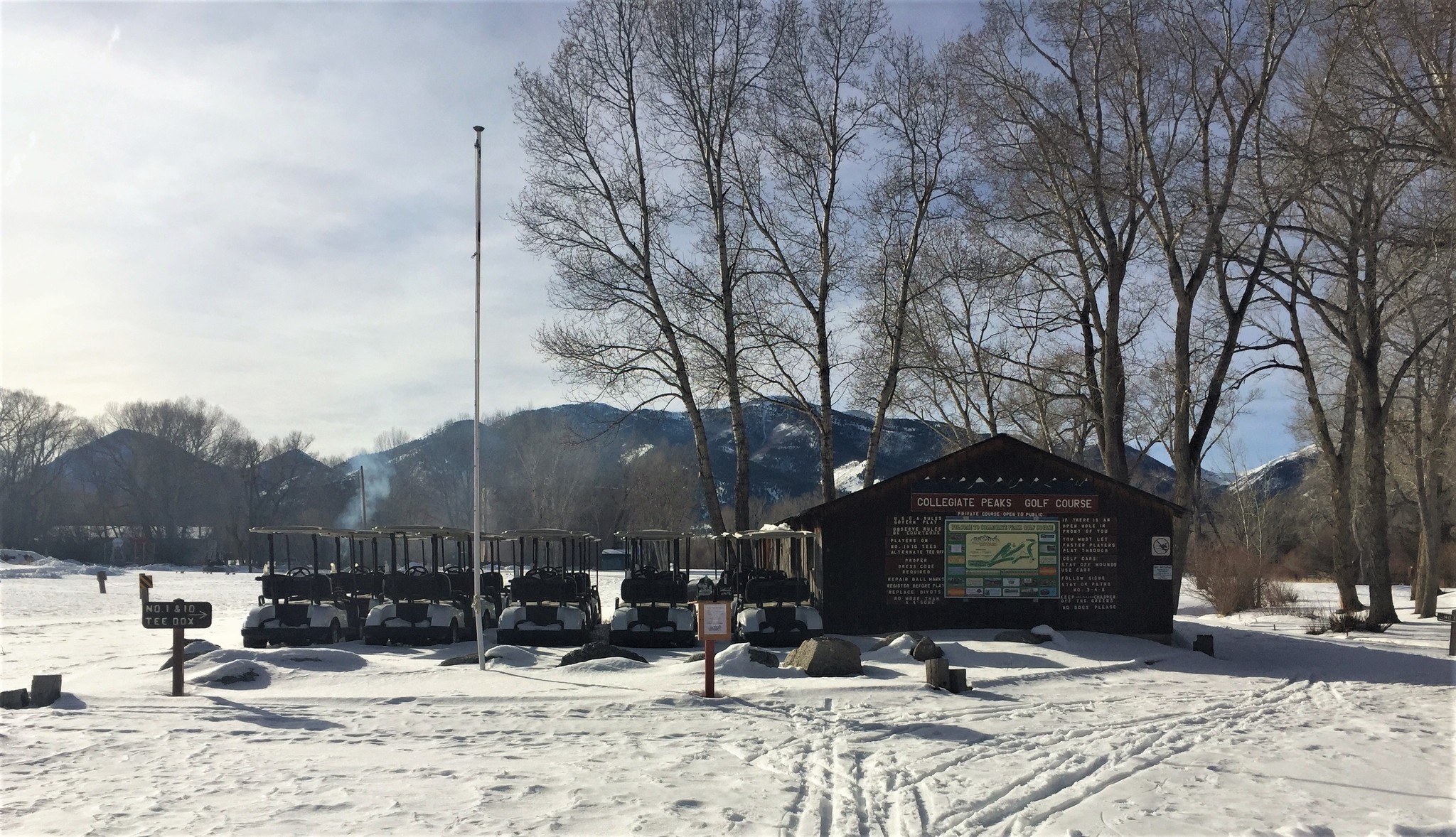 If you'd rather learn about the course before you head out, you can view a complete course tour online. 
Route Info
We started on the right side of the parking lot and stayed to the right-hand side of the golf course during our outing.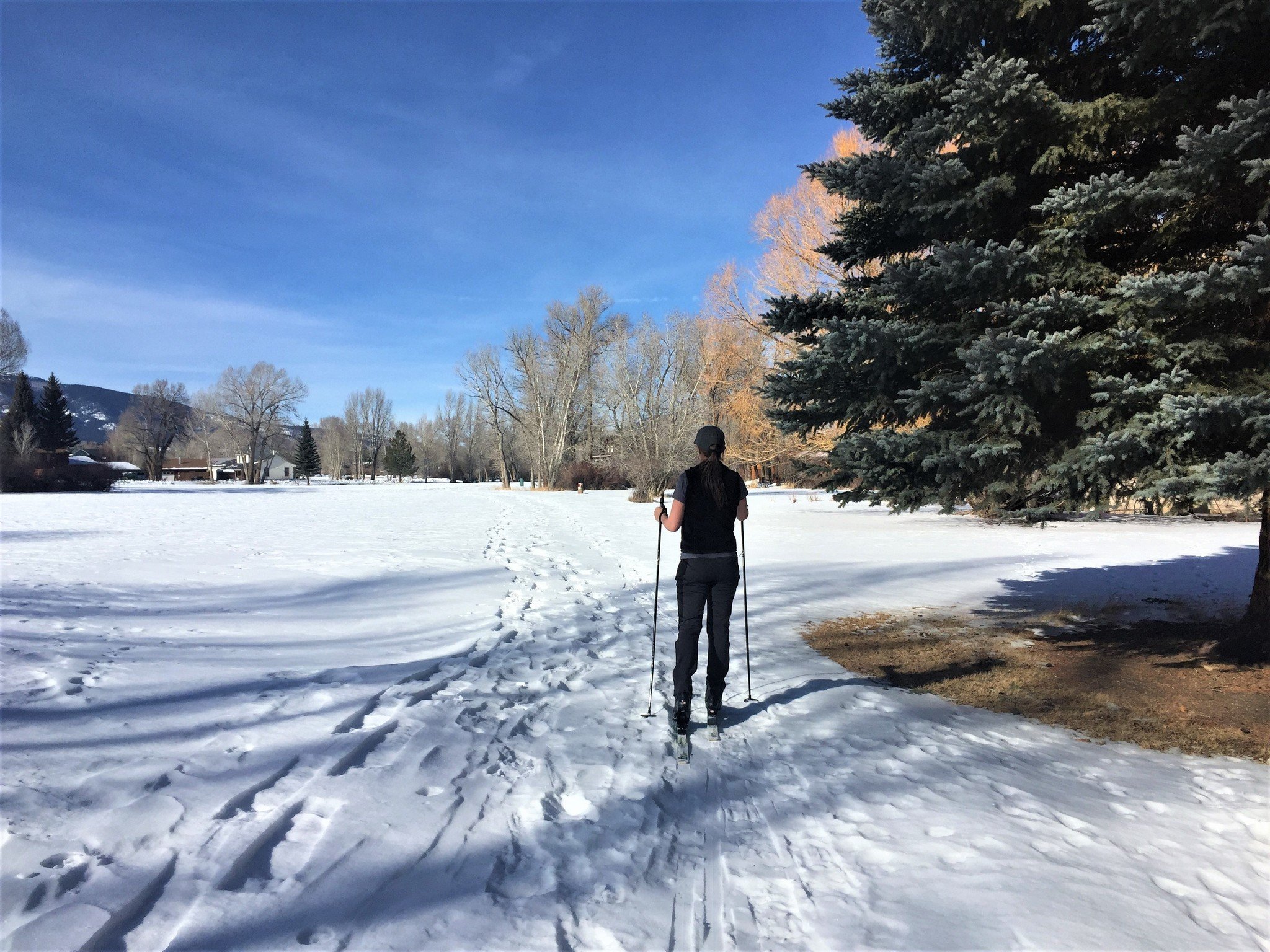 The course is awesome because you can ski to each of the golf holes and go as far as you want. Yet, make sure follow these rules of conduct when using these trails: 
1) Check the snowpack and make sure the course is completely covered before you try start skiing or snowshoeing. You don't want to ruin your gear or disturb any golfers! 
2) If the course has a groomed area, make sure to use it or follow the already-made ski tracks instead of skiing in the middle of the course. 
3) Leave the dog and bike behind on these trails.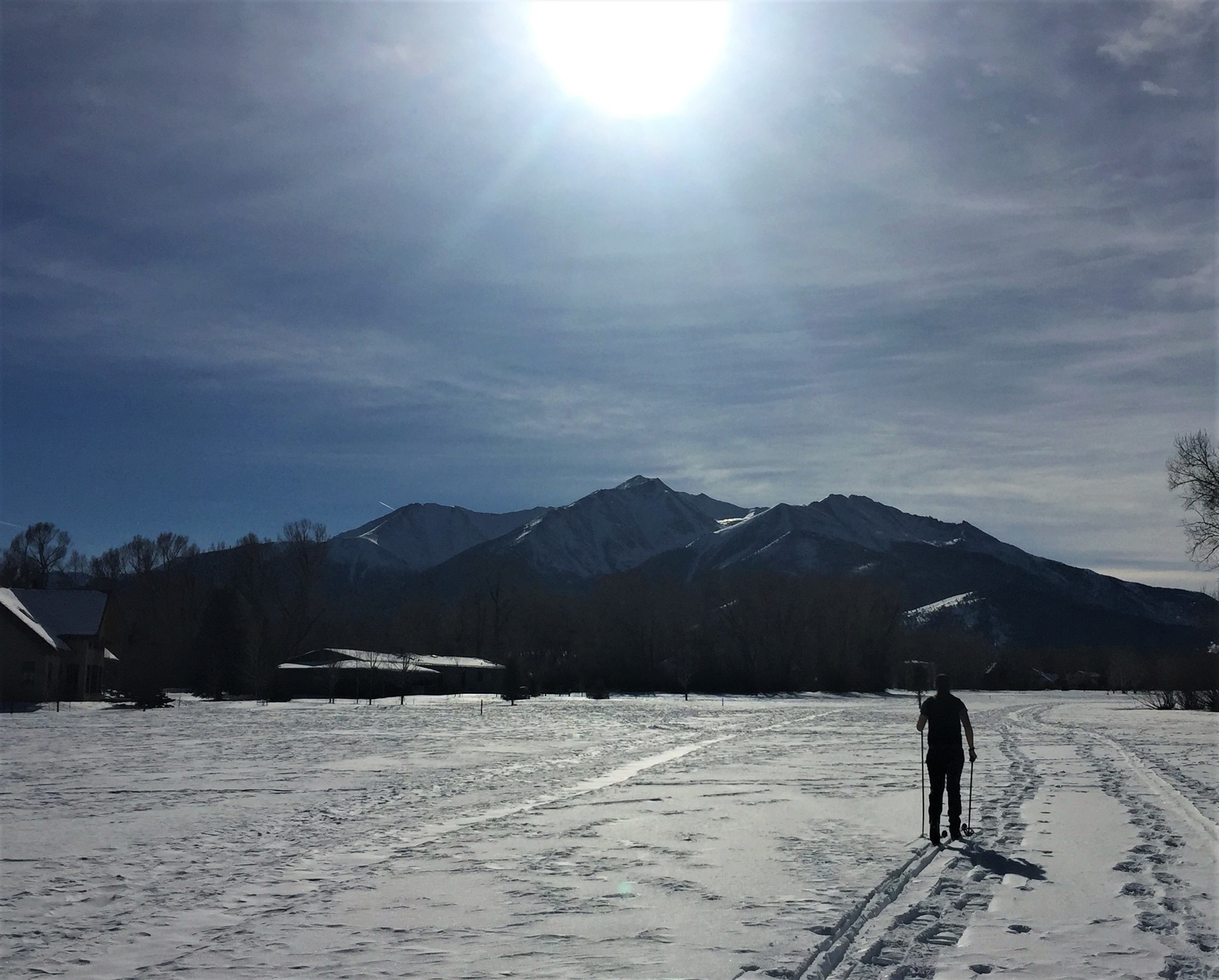 We were impressed by the gorgeous views that surrounded this golf course and will definitely be returning soon. If you give it a try too, let us know what you think of this route! 
#GoThereStartHere