Need a ski tune up? Our certified techs will help with repairs, tunes, waxes, maintenance and mounts. So bring your skis or snowboard in today, and we'll give it a good wax and make adjustments for your 2016-17 ski season! We're located at 402 East Main Street in downtown Buena Vista, Colorado.
Basic Tune: $30. Includes belt grind, edge sharpen, and hand iron wax.
Base Repair: $10-$50+ (Time Dependent).
Wax Only: $25 - waxed by hand.
XC Binding Mounting: $25 (restrictions apply)
AT or Telemark Binding Mounting: $35 (restrictions apply)
Trim Climbing Skins: $20
Questions? Let us know how we can help: 719-395-8001, info@TheTrailheadCO.com.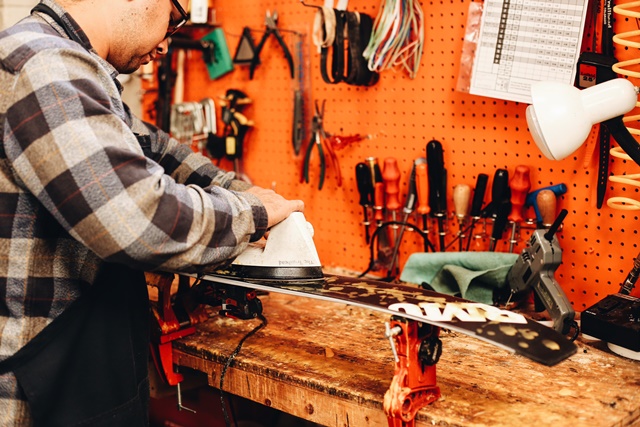 Want to rent instead? No problem! Visit our rentals page to decide what you want, fill out a reservation form, and swing by the shop to pick your rentals up.