Come experience the Buena Vista Backcountry this March 18!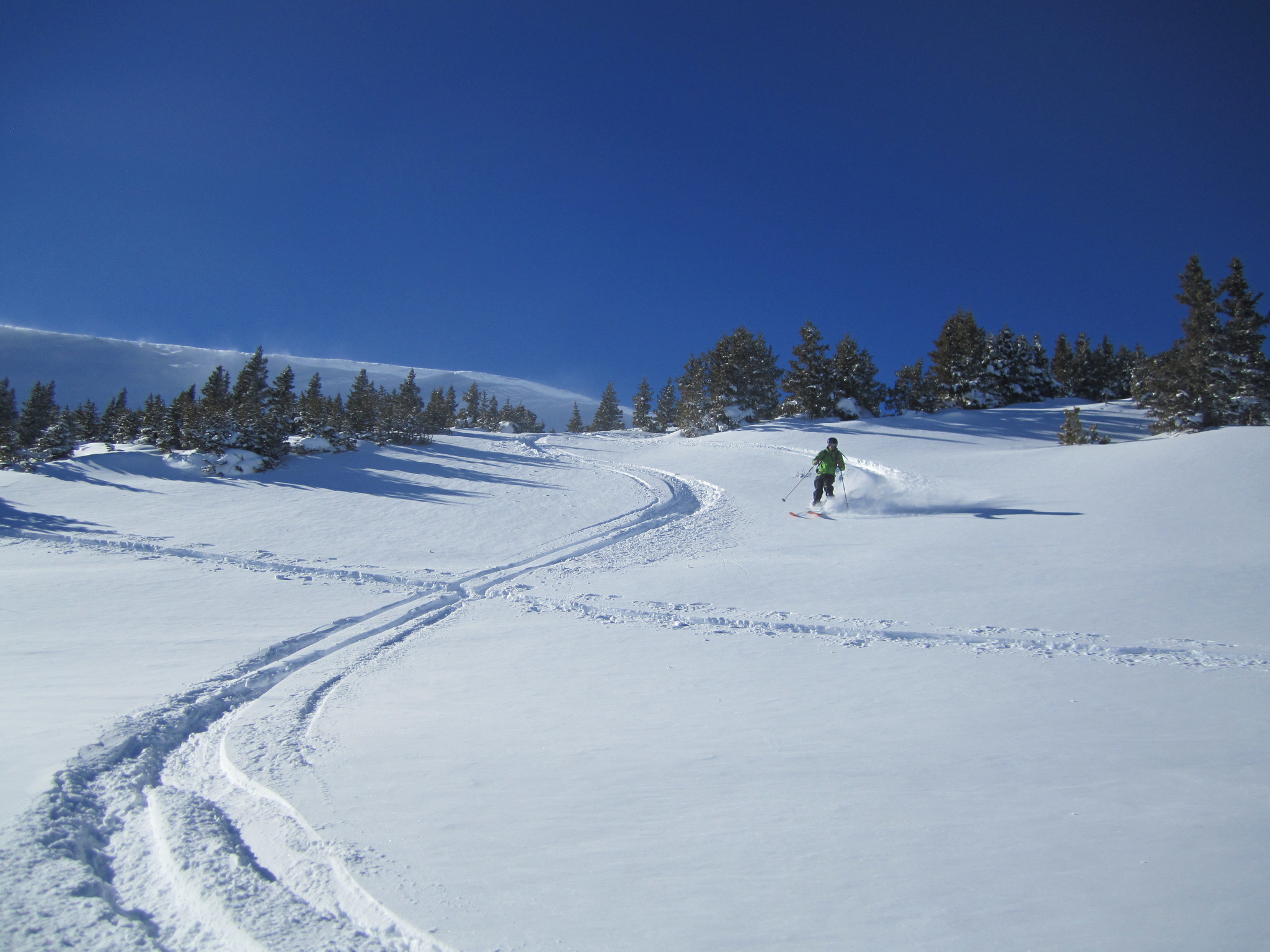 About the Event
This event is brought to you by The Trailhead and Buena Vista Mountain Adventures. We're setting up a bunch of demo gear so you can try new equipment and test out a variety of winter sports. Even if the gear and/or the activities are completely new to you, we want you to come try it out; we're here to help and offer tips and instruction.
Here's what you can try:
- MSR Snowshoes
- Dynafit Backcountry Skis
- Salomon Cross-Country Skis
- Fat Bikes provided by Boneshaker Cycles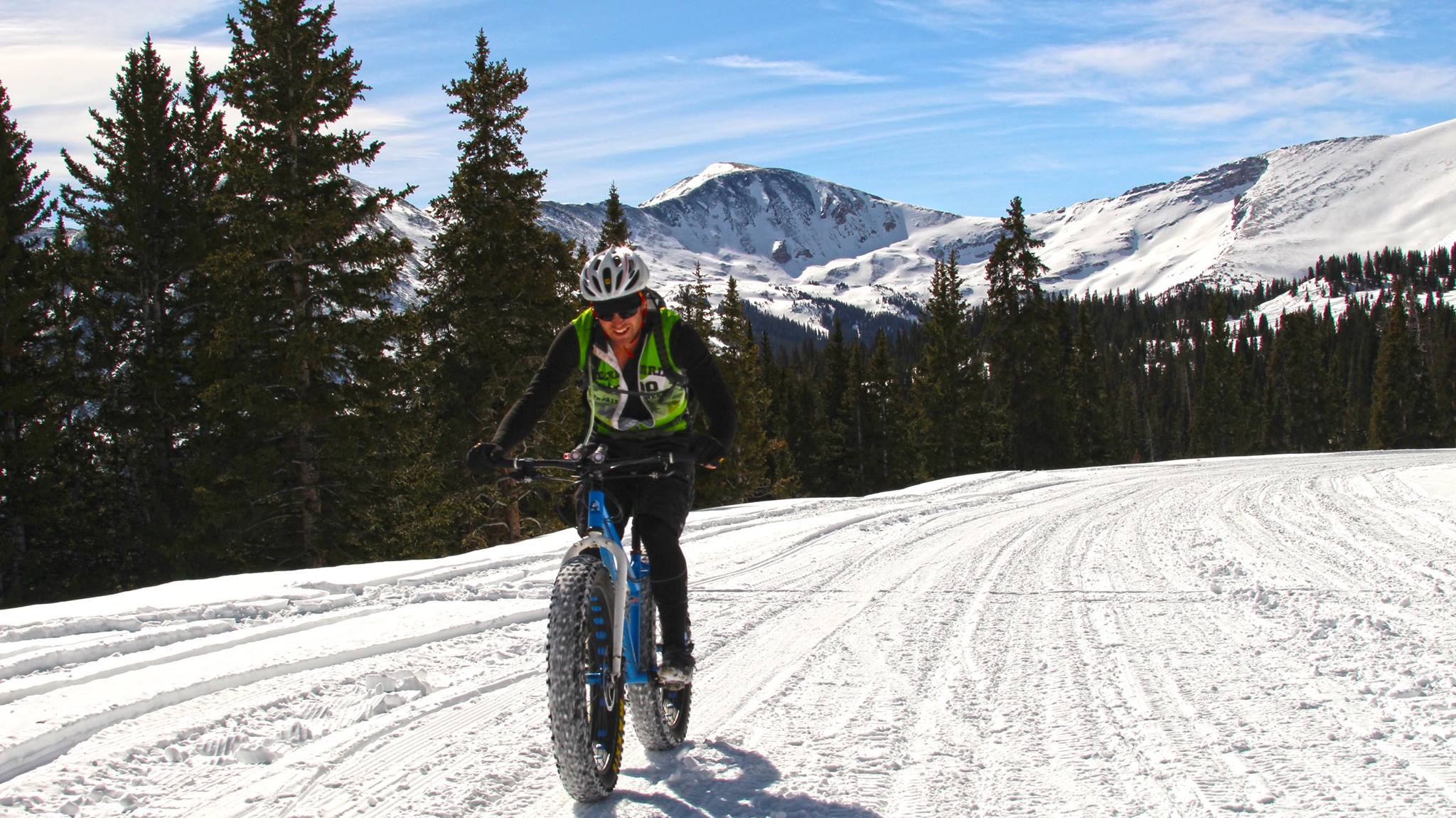 Location
The main location for this event will be at The Denny Creek Trailhead, just up the road from downtown Buena Vista. All the demo gear and registration will take place at Denny Creek. We'll have coffee there provided by Midland Stop for you so you can warm up and take a break between gear trials.
Directions: From the traffic light in Buena Vista, go west for about 12 miles on Main Street/County Road 306 and travel until you see the Denny Creek Trailhead on the right-hand side of the road.
If you have questions or want directions the day of the event, just swing by The Trailhead at 402 East Main Street before driving to Denny Creek, and The Trailhead staff will be happy to help you out.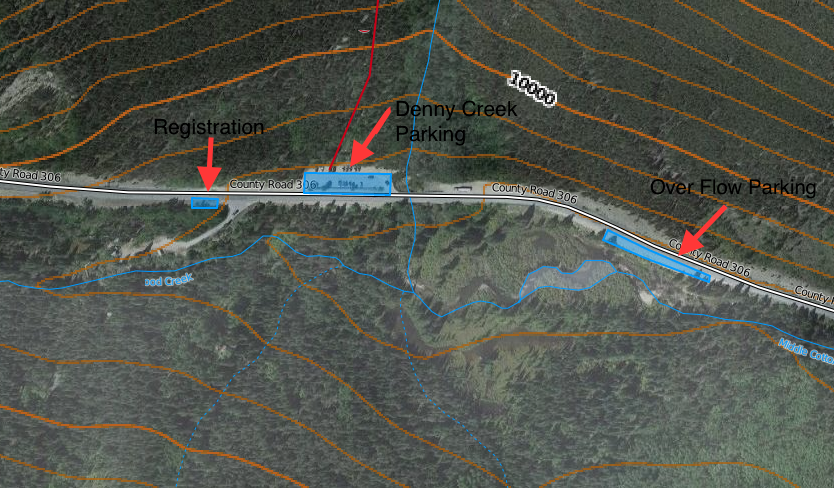 Cross-country skiing will take place at The Collegiate Peaks Campground, just down the road from Denny Creek. At this spot, the guides will help you maneuver around the Nordic ski track. But please come to Denny Creek first to register, and we can shuttle you to the cross-country ski area.
Registration
Registration is $10 (cash only) and will take place at The Denny Creek Trailhead. With that registration, you'll receive a wristband that gains you access to all demos and instruction.
Wear your wristband to downtown Buena Vista after the event to receive these specials from the following businesses:
Schedule of Events
This event will start at 10:00 am. Snowshoe, cross-country ski, and fat bike demos will run from 10am until 4pm.
If you want to try backcountry skiing, you'll get fitted with some Dynafit skis at The Denny Creek trailhead. You'll then head out for a 2 hour excursion with BVMA guides to get a taste of the BV backcountry and Dynafit. These guided backcountry trips will leave at 10am, 12pm, and 2pm. Please be on time to sign up and head out with guides. Each backcountry trip is limited to 4 people.
Know Before You Go
Wondering what to bring and what to expect? We've got you covered...here's what we recommend:
Bring cash to register ($10).
Dress for everything. The weather might be sunny and warm. Or it could be cold and windy. Or all of the above. So make sure to bring lots of layers!
Bring sunscreen, chapstick, sunglasses, a warm hat, gloves, water bottle, and snacks if you want them.
Bring comfortable socks. Socks that you'd ski in. Or if you're snowshoeing, bring comfortable boots and socks.
PLEASE RSVP if you're wanting the AT guided backcountry skiing experience. There's only a limited number of slots, and they're filling up quickly. Just give us a call at 719-395-8001 to reserve your spot.
Don't forget to look at the map. It'll help you know where to park and where stuff is happening.
You'll get a wristband when you register and pay some money. Don't lose this or else you'll end up in the jail house. Not the Jailhouse drinking beer.
There's no cell service at the Backcountry Experience area. So take a bunch of photos and then come to the Trailhead after for free wifi so you can post your epicness to all your friends. Use the hashtags #GoThereStartHere, #BVBackcountry, and #BuenaVistaCO so your friends know how hip you are.
Questions
Have questions or want to learn more? Give us a call at 719-395-8001 or email Susan at susan@TheTrailheadCO.com.