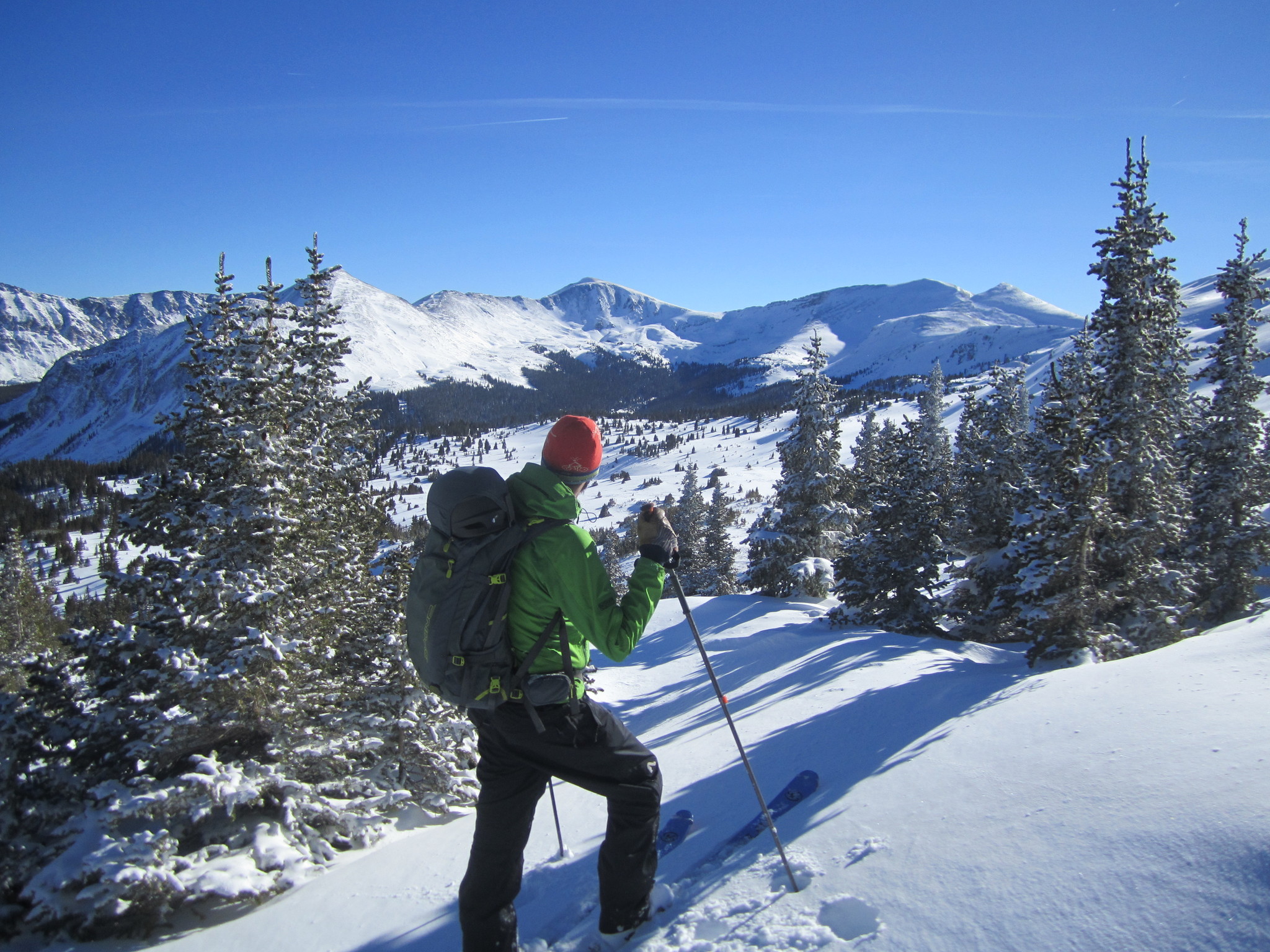 One of the best ways to experience winter in the Rocky Mountains is by skiing through the backcountry; stay in Buena Vista, beat the resort crowds, and glide through untracked powder that can be accessed within minutes from BV.
For those with backcountry experience, we have skins, boots, and skis for rent at The Trailhead.
If you're new to this activity, try skiing with the guides from Buena Vista Mountain Adventures (BVMA). BVMA provides guided backcountry tours in stunning areas of The San Isabel National Forest. Guides use snowmobiles to access fresh powder in the bowls and glades of the high country, some of the best backcountry ski terrain in all of Colorado.
Don't feel like you have to be an expert skier to give this a shot, though. If you can comfortably ski blues at the resort, then you're ready to backcountry ski. You can swing by The Trailhead, we'll hook you up with the rentals you need, the guides will meet you right at the shop, and you can head out from here.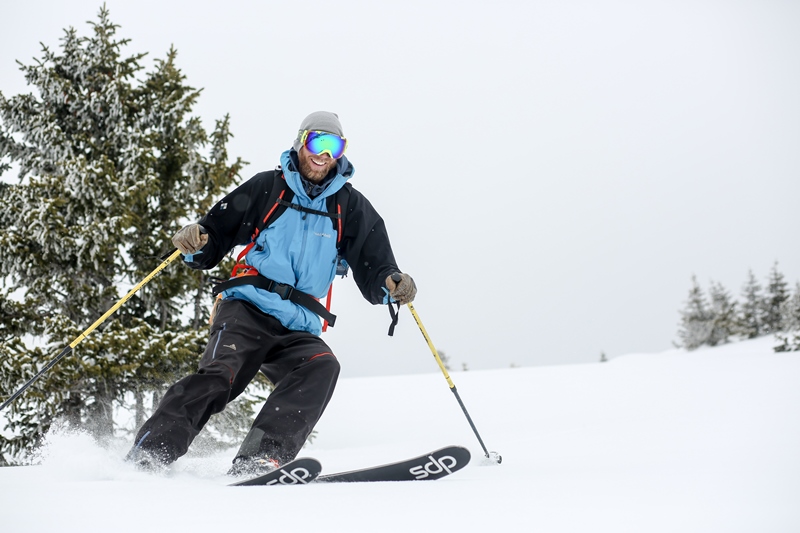 Skiing through untouched snow and discovering Colorado's backcountry is an experience you won't soon forget. So give it a shot the next time you want a true winter adventure in BV! If you're still not convinced, try other winter activities in Buena Vista or contact us about our snowshoe or XC ski rentals.